Jim Harbaugh blasts Nick Saban over satellite camp rant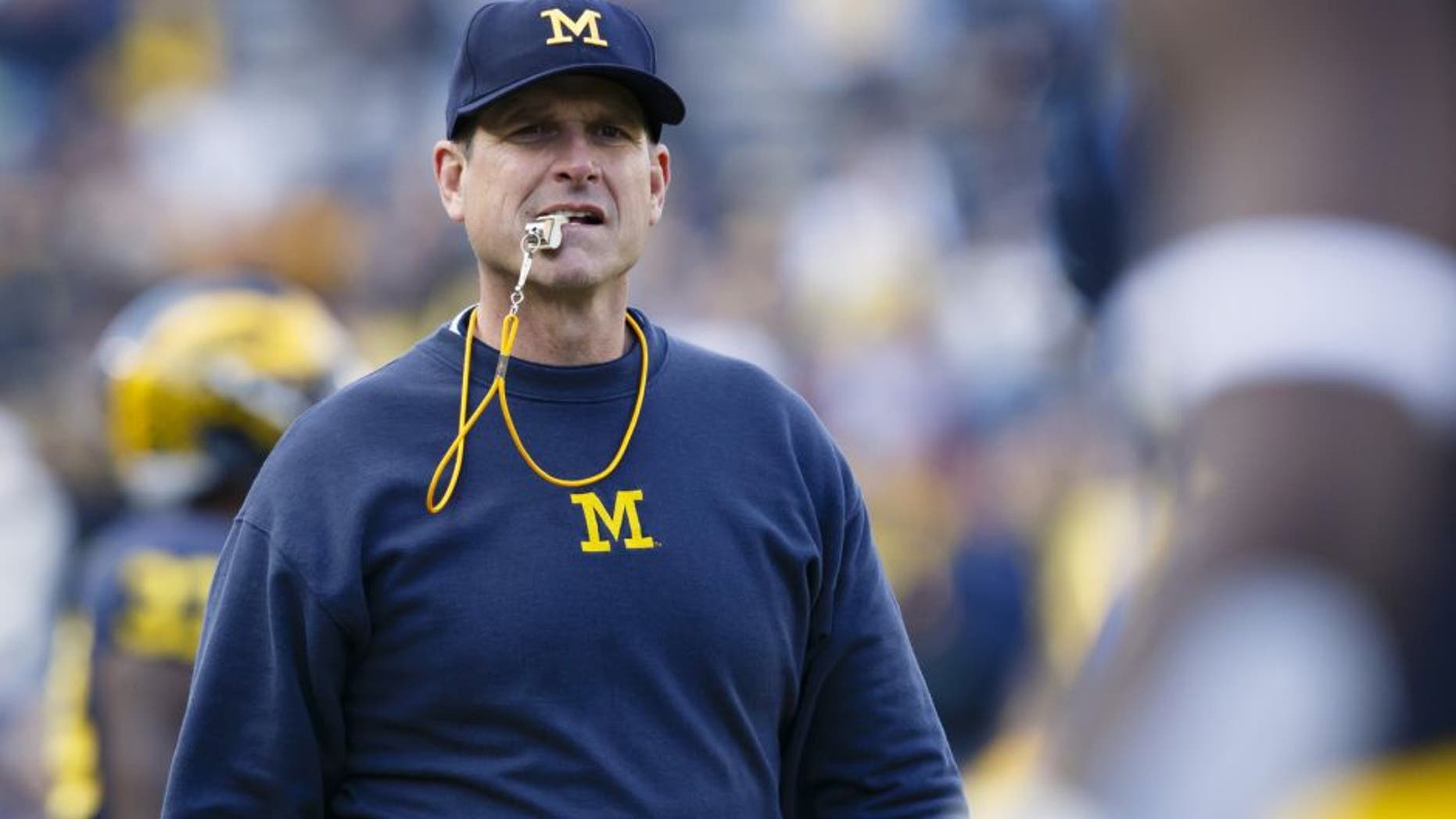 Two of the most recognizable college football coaches are not seeing eye to eye on the ever-growing satellite camp debate. Alabama coach Nick Saban blasted the practice Tuesday at the SEC Spring Meetings, calling it the "wild, wild west" of the recruiting world.
"I don't know how much it benefits anybody because all the people that say this is creating opportunities for kids, this is all about recruiting," Saban said, via AL.com. "That's what it's about. Anybody that tells you that. What's amazing to me is somebody didn't stand up and say here's going to be the unintended consequences of what you all are doing."
As Saban continued to pick apart satellite camps, he called out one of its biggest proponents: Michigan coach Jim Harbaugh, whose public tour of the south last summer put a spotlight on the camps.
"I'm not blaming Jim Harbaugh, I'm not saying anything about him," Saban said. "I'm just saying it's bad for college football. Jim Harbaugh can do whatever he wants to do. I'm not saying anything bad about him if he thinks that's what's best. There needs to be somebody that looks out for what's best for the game, not what's best for the Big 10 or what's best for the SEC, or what's best for Jim Harbaugh, but what's best for the game of college football — the integrity of the game, the coaches, the players and the people that play it. That's bigger than all of this.
"That's what somebody should do. Now who's doing that? I don't know. Because right now since we have the Power 5 everybody's politicking for what they want, for their conference. There needs to be a college football commissioner."
Harbaugh caught wind of Saban's comments and went on the offensive, highlighting Saban's use of the word "amazing" during his rant.
The recruiting wars never seem to die down, especially when it comes to these two high-profile coaches.