Jets WR Brandon Marshall won't be able to move forward without a ring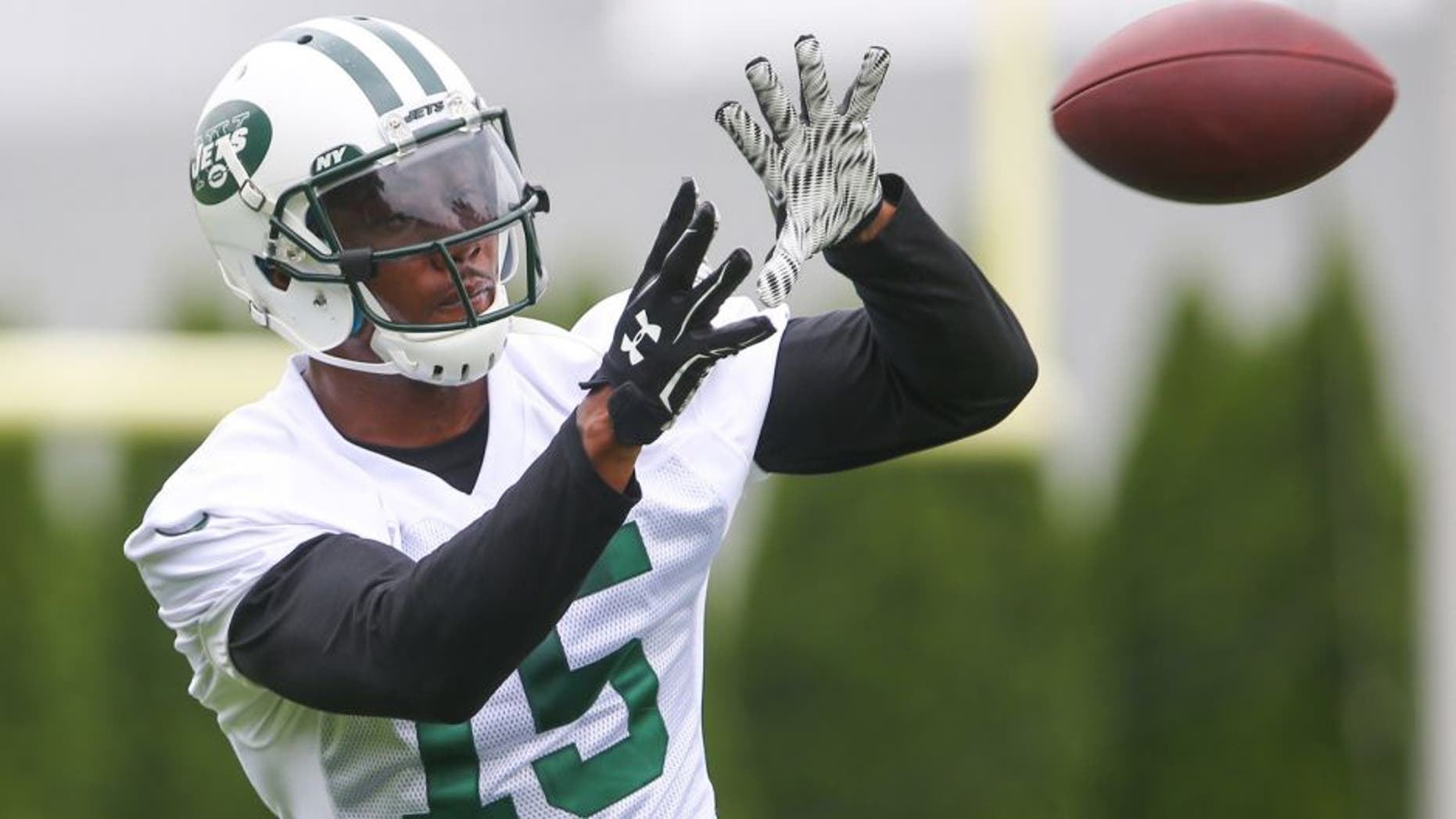 Upon entering the NFL, every player's goal is to win a Super Bowl ring. Of course, not every player is fortunate enough to get one.
Nine years later and New York Jets wide receiver Brandon Marshall is still in the same boat as every rookie: ringless.
Marshall is now with his fourth team in the NFL but has yet to earn a Super Bowl ring. For Marshall, that doesn't sit well with him -- and it won't in years down the road either.
"I definitely want to win," Marshall said to Brian Heyman of Newsday. "I don't know how I would move forward without a championship, you know like 45 years old, sitting on the porch, thinking about would've, could've -- that's going to be hard."
Marshall has made strides both on and off the field after being diagnosed with borderline personality disorder. He has started a foundation to help those with mental health issues and has become a better teammate. Still, Marshall's big time accomplishments won't be enough without a ring on his finger.
"Even though I'm going to be happy with my family and our [mental health] foundation and some business things I'm involved in -- I'm not going to be one of those guys who's going to have a hard transition -- but if I don't win, it's going to be tough," he said. "But all I can do every day is just put my best foot forward. I've got to win each day, each rep, and see what happens. I really believe in this team and it starts with coach Bowles."
The Jets have a long road ahead of them on the road to the Super Bowl. First, they have to overcome the loss of Geno Smith and Sheldon Richardson for the early part of the season. They also have to unseat the New England Patriots atop the AFC East -- something that hasn't been done since 2008. It won't be easy, but Marshall and the Jets are ready for the challenge.
(h/t Newsday)