Jets to pay $324K to settle wage lawsuit from cheerleaders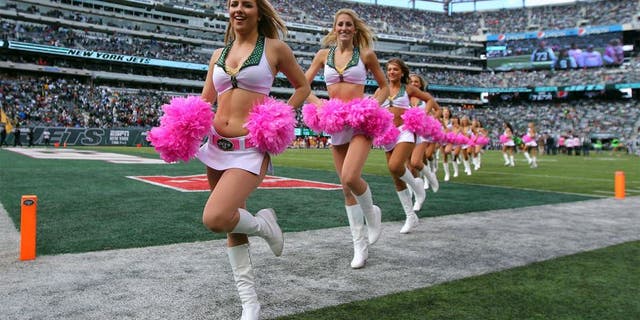 The New York Jets must pay up.
The team has agreed to pay their cheerleaders almost $324,000 to settle a class-action lawsuit filed over wages. The cheerleaders said that while they were paid $150 per game and given uniforms, they weren't paid for practices and separate appearances.
They were also made to pay for their own makeup, hair and transportation to and from events. According to the Bergen Record, each cheerleader will receive anywhere from $2,559 to $5,913 each, depending on if they worked during one or both of the 2012 and 2013 NFL seasons and if they were a part of the team calendar shoots.
This settlement comes on the heels of the Cincinnati Bengals agreeing to pay their cheerleaders $255,000 and the Oakland Raiders reaching a $1.25 million settlement with their cheerleaders.
Come on NFL teams, it's time to pay cheerleaders a living wage or don't have them at all.