Jets S Calvin Pryor backs Cris Carter: 'He's speaking real life'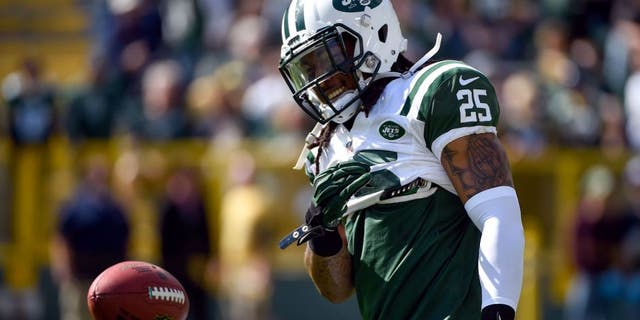 Hall of Famer Cris Carter has come under some criticism for telling players at the 2014 rookie symposium that they need a "fall guy" for crimes they commit.
One player who was in attendance at the symposium has come out to back the former wideout, however. New York Jets safety Calvin Pryor doesn't believe Carter was wrong for making the comments that he did, saying it was just "Mr. Carter being Mr. Carter."
"I know Mr. Cris Carter is a good person," Pryor said Monday, via Dom Cosentino of NJ.com. "I know when I was training for the combine and everything, he was down with a lot. So that's just him being him. I don't take it any type of way. That's just Cris Carter being Cris Carter."
The rookie symposium is meant to be inspiring and eye-opening for new players entering the league. It's meant to teach players right from wrong in the NFL. For Pryor, he doesn't see Carter's comments as giving players the wrong impression.
"Not at all. He's speaking real life," Pryor said. "He's been through a lot. People such as myself and others can relate to it, and some can't. So it's however you want to take it. ... Like I said, that's Mr. Carter being Mr. Carter."
(h/t NJ.com)