Jets' Ryan Fitzpatrick expects to start Sunday vs. Texans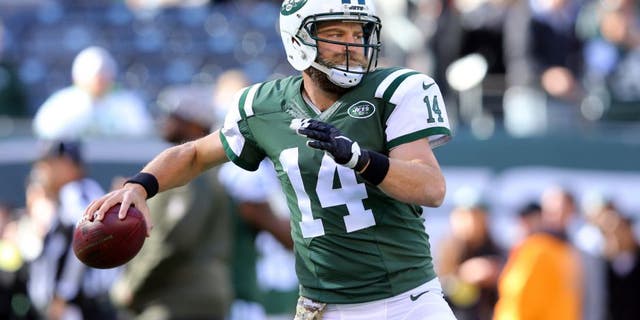 New York Jets quarterback Ryan Fitzpatrick expects to start at Houston on Sunday despite not practicing and his thumb being in a bit more pain after having surgery.
Fitzpatrick had a torn ligament on his left -- non-throwing -- hand repaired last Friday after he was injured during a game at Oakland on Nov. 1. He played through the injury for two games, but opted to have the surgery the day after the Jets' 22-17 loss to Buffalo rather than wait until the end of the season to avoid what could have been a more complicated procedure.
Fitzpatrick says Wednesday he will do "a lot more" at practice Thursday. Coach Todd Bowles would not yet declare Fitzpatrick the starter at Houston, saying he wants to see how the quarterback progresses.