Jets QB Vick says he's 'absolutely' fine with how things ended with Eagles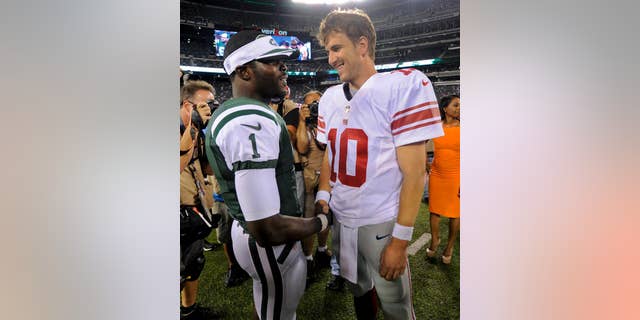 FLORHAM PARK, N.J. – Michael Vick says he is "absolutely" OK with how things transpired in Philadelphia last season, when he lost his starting job to Nick Foles after being injured.
Vick, now the backup to Geno Smith with the New York Jets, says Monday that he never wants "to play second fiddle to anybody," but didn't want to become a distraction as the Eagles got into a groove with Foles as the quarterback.
Vick, who signed with New York in March, is expected to take a few snaps Thursday night when he returns to Philadelphia in the Jets' preseason finale. He says he will always have a sense of gratitude toward the Eagles for giving him a chance after he served nearly two years in prison for his role in a dogfighting ring.
___
AP NFL websites: www.pro32.ap.org and www.twitter.com/AP_NFL