Jets OC Marty Mornhinweg says there's 'no question' Geno Smith can be 'fine' QB in NFL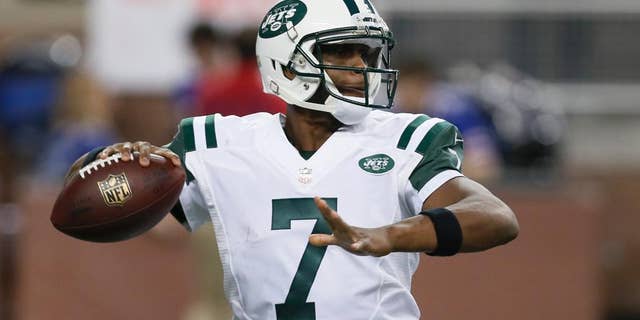 FLORHAM PARK, N.J. – New York Jets offensive coordinator Marty Mornhinweg insists there's "no question" that struggling Geno Smith can be a "fine" quarterback in the NFL.
Mornhinweg says Friday that after Smith was benched for three games in favor of Michael Vick, it seemed like a good time to "restart" the second-year quarterback as the Jets play out their final five games of the season. Coach Rex Ryan announced Wednesday that Smith would start against the Miami Dolphins on Monday night at MetLife Stadium.
Smith has 31 interceptions and six lost fumbles in his two seasons, but Mornhinweg says quarterbacks develop at different rates and some need as many as four years to fulfill their potential.
Mornhinweg also denies a published report that he preferred to continue to start Vick over Smith.
___
AP NFL website: www.pro32.ap.org and www.twitter.com/AP_NFL