Jets' Marshall: Making playoffs for first time would be 'dream come true'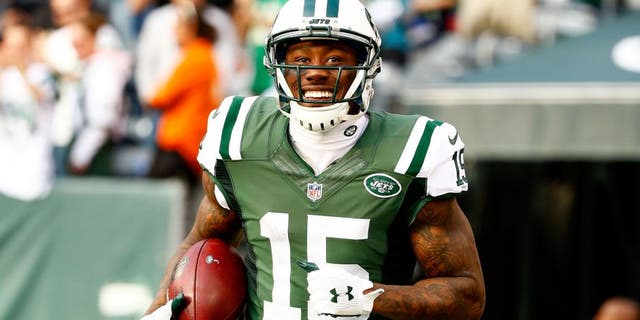 Brandon Marshall has been one of the most consistently dominant wide receivers in the NFL throughout his career. He's the only player in league history to record six 100-catch seasons and holds the New York Jets franchise record for receptions in one year with 101.
For as great as he's been for 10 years, there's one thing missing from his decorated resume: a playoff appearance.
Marshall has yet to play for a team that made the postseason, but there's a good chance he'll end that drought this season with the Jets. New York makes the playoffs with a win over the Buffalo Bills on Sunday in what's arguably the biggest game of the season for the Jets.
While Marshall would like to add to his record-breaking numbers, he'd prefer to make the playoffs for the first time in his career.
Here's what he said on the subject on Showtime's "Inside the NFL" Tuesday night.
"I can't imagine; I can't imagine," Marshall said, via Dom Cosentino of NJ.com. "I had goosebumps before [the win over the Patriots]. And I'm sure I'll have goose bumps again for this game against Buffalo. It's a big division rivalry game. Obviously, we understand the implications attached to it. If we win, we are in. I just have to stay focused. But if we get in, I can't imagine what you are talking about [to Phil]. It'll be a dream come true."
Winning a Super Bowl is the goal for every player before each season, and that hasn't changed for the Jets. They're in the midst of a five-game win streak and are one of the hottest teams in the league. Oftentimes, the teams that go into the playoffs on a hot streak are the ones that go the furthest, which could be the case for New York.
Could Marshall get his first playoff appearance and Super Bowl ring in the same year? He and the Jets will need to get by Rex Ryan and the Bills first.