Jets HC Todd Bowles makes team pay price for penalties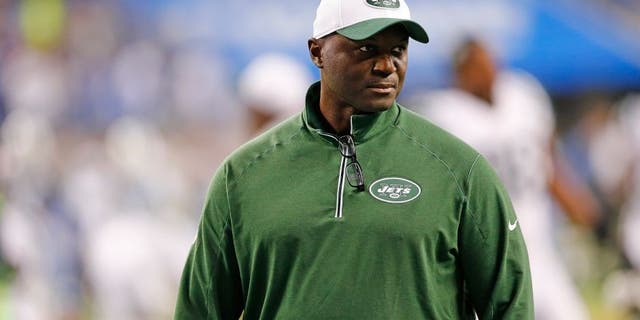 In their last preseason game, the New York Jets were penalized 17 times. That's just five shy of the NFL record of 22 in a single game.
Needless to say, that would make any coach pull their hair out. But because Todd Bowles doesn't have any hair to pull out, he just makes his team run sprints.
Bowles has instituted a new rule: If the Jets get penalized more than five times in practice, the team runs gassers.
"I know professional guys don't want to run," he said, via Kevin Armstrong of the New York Daily News. "You practice technique until you are blue in the face."
This isn't the first time Bowles has instituted a sprint rule. When fights break out in practice, they run. If anyone talks about the Geno Smith incident, they run.
Bowles doesn't mess around when it comes to discipline, and it's easy to see why. With the penalties and fights, discipline is a must at this point.
(h/t New York Daily News)