Jets HC Todd Bowles discusses having 'different pieces' in 2016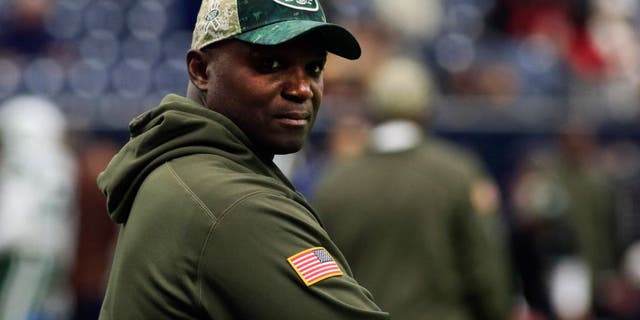 For most teams, it's Super Bowl or bust on a yearly basis. For others, making the playoffs is viewed as a success. The New York Jets, however, didn't accomplish either feat in 2015, and the season is seen as a big letdown after coming one win away from a postseason berth.
Todd Bowles completely turned the team around after a 4-12 season in 2014, leading the Jets to 10 wins this season. Still, that's not enough for him to call it a good enough season.
Via Manish Mehta of the New York Daily News:
Now in the offseason, the Jets have several decisions to make regarding high-profile players like Ryan Fitzpatrick, Chris Ivory and Muhammad Wilkerson. All three are free agents, as is Damon Harrison.
Bowles would obviously like to have all four players back in 2016, but given their cap situation, it's unlikely. And because of that, there will be plenty of turnover on the roster.
The Jets will probably have to find an edge rusher and a running back in the offseason, with one of the two likely coming in the first few rounds of the draft. Ezekiel Elliot out of Ohio State will be a name linked to the Jets fairly often, but he's not certain to last until the 20th pick, where the Jets are sitting.
It will be interesting to see how the Jets approach the offseason. With Bowles in his second season with the team, he'll have more experience under his belt after a great first year.