Jets' first-round pick Williams leaves games with knee injury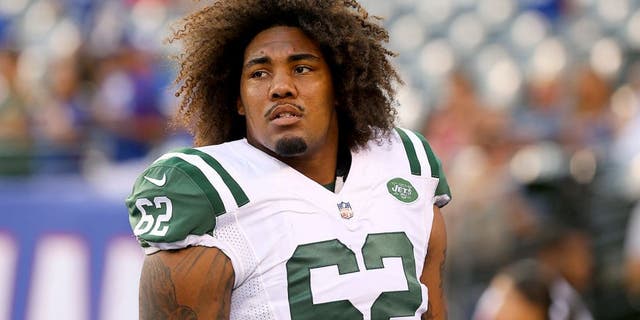 NEWYou can now listen to Fox News articles!
New York Jets first-round draft pick Leonard Williams has left the team's preseason game against the Giants with a knee injury and is questionable to return.
It wasn't immediately certain when the defensive lineman was injured Saturday night, but he was seen limping to the Jets' locker room after the Giants kicked off following a touchdown with 3:53 left in the first half.
Williams, the No. 6 overall pick out of Southern California, is expected to be a major part of coach Todd Bowles' defense. He has been starting for the Jets in place of Sheldon Richardson, who is suspended for the first four games of the regular season after violating the NFL's substance abuse policy.