Jets first-round pick Williams has muscle strain in knee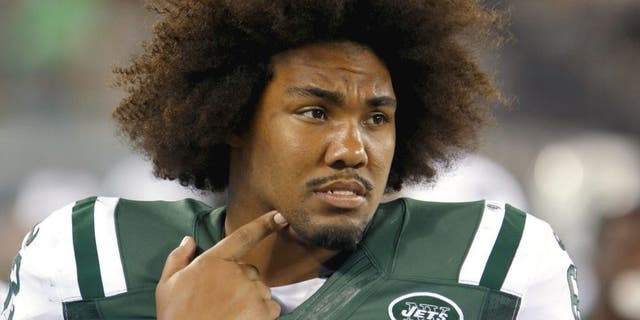 NEWYou can now listen to Fox News articles!
NEW YORK -- New York Jets rookie defensive lineman Leonard Williams has a muscle strain behind one of his knees, but the team avoided a potentially devastating injury to its first-round draft pick.
Williams was injured in the first half of the Jets' 28-18 preseason victory over the Giants on Saturday night. An MRI on Sunday revealed the nature of Williams' injury, which isn't expected to be a long-term situation.
There was no immediate timetable on Williams might return, but the Jets open the regular season on Sept. 13 at home against Cleveland -- giving him two weeks to rest and heal.
Williams, the No. 6 overall pick out of Southern California, is expected to be a major part of coach Todd Bowles' defense.