Jets DL Leonard Williams named to All-Rookie team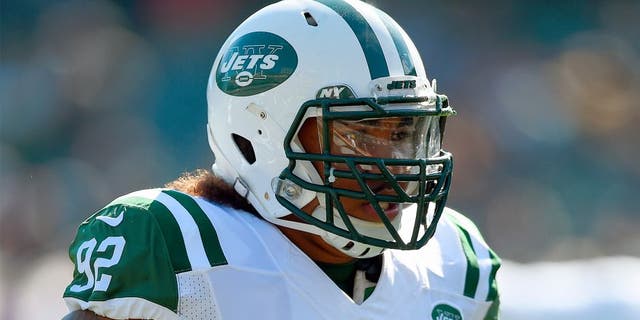 Back in May, the New York Jets appeared to get a steal with their first-round draft pick when they took defensive lineman Leonard Williams at No. 6 overall. Now eight months removed, that holds true.
Williams was viewed as the best defensive player in the draft and was a surefire top-five pick leading up to the big day. The Jets scooped him up and haven't looked back since. He had a great rookie year despite racking up just three sacks. He recorded 63 tackles in 15 starts, but he consistently got pressure on quarterbacks even though he didn't always bring them down.
With his outstanding first year in the NFL, Williams was named to the All-Rookie team by the Pro Football Writers of America.
Williams fell short of being named Defensive Rookie of the Year - - which Marcus Peters took home - - but his season shouldn't be overlooked. It's the first step in becoming a dominant defensive lineman in New York. Williams has future Defensive Player of the Year written all over him.