Jets CB Antonio Cromartie says concussion symptoms have dissipated, hopes to play Panthers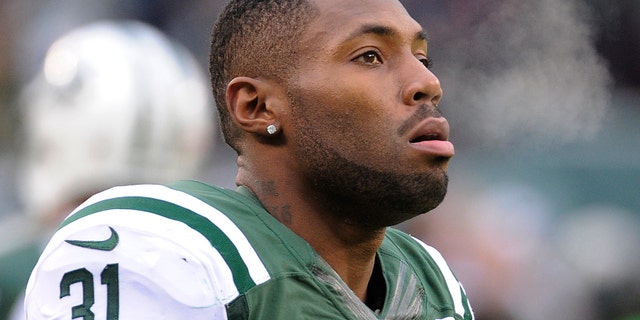 FLORHAM PARK, N.J. – New York Jets cornerback Antonio Cromartie says his concussion symptoms have dissipated and he hopes to play against the Panthers at Carolina on Sunday.
Cromartie was injured last Sunday when he collided with teammate Ed Reed in the third quarter while defending a pass to Oakland's Rod Streater, who turned it into a 48-yard score.
Cromartie was limited at practice Thursday while wearing a red no-contact jersey after sitting out Wednesday. He's still going through the NFL's protocol on treating head injuries, and coach Rex Ryan says Cromartie's availability could come down to a game-time decision.
The cornerback passed a general medical exam on the sideline after the play and returned to the game. He said he began to have headaches with about five minutes left.
___
AP NFL website: www.pro32.ap.org