Jets' Brandon Marshall took in Knicks game with J.B. Smoove on Tuesday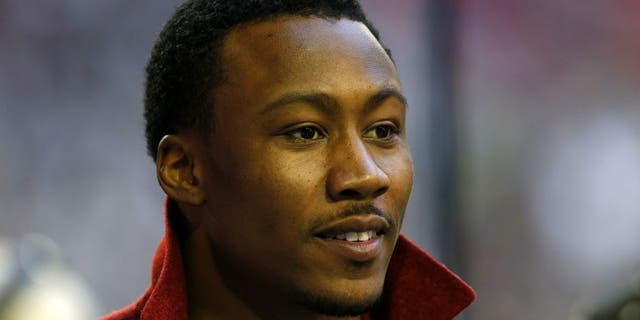 It's the offseason for 30 teams in the NFL with the New York Jets being one of them. In fact, their season has been over for a month after failing to make the playoffs once again.
Fortunately, there's plenty to do in New York with the Knicks' season in full swing. Brandon Marshall took advantage of the opportunity to see the "unicorn" Kristaps Porzingis and the Knicks host the Thunder at Madison Square Garden on Tuesday night. He was joined by actor and comedian J.B. Smoove, who shared a selfie with the Jets wide receiver.
Marshall and Smoove even made it on the big scree, to the delight of Knicks and Jets fans in attendance.
Marshall has been busy this offseason, attending Knicks games, hanging out on late night television and making appearances on "Inside the NFL." Not too long ago, he said he wants to take it easy this offseason and take time to recover from the long season.