Jets' Brandon Marshall has no fear of Bill Belichick: 'I own him'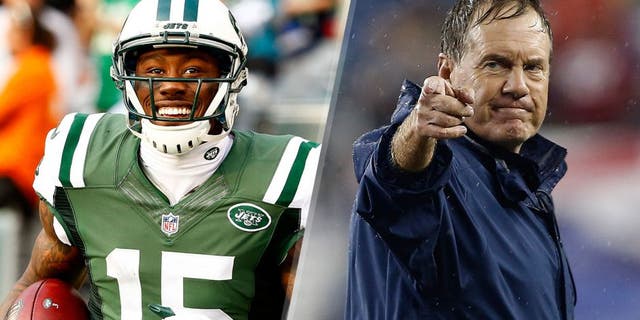 For the second time in the same week, Bill Belichick was essentially ripped on Twitter -- or Twitface as he'd probably call it. First, it was DeAngelo Williams calling him out for having only one player -- Tom Brady -- like him on the team, while also calling the Patriots "certified cheaters."
Now, it's a new division foe joining the party. Jets wide receiver Brandon Marshall was asked on Twitter if Belichick haunts his dreams. Rather than ignoring the troll, Marshall responded with a great deal of confidence.
To be fair, it's kind of hard for a wideout to "own" a coach that isn't lined up across from him on the line of scrimmage. However, Marshall's numbers against Belichick are solid.
In 10 games, he's caught 52 passes for 787 yards and five touchdowns, but his record isn't great (3-7). This season helped boost those numbers, recording 12 catches for 182 yards and two touchdowns in two meetings.
Saying he owns Belichick may be a stretch at this point, but he'll have at least two more games to defend himself next season. If he leads the Jets to a division title over the Patriots, he'll better his case.