Jerry Jones: Expectations haven't changed despite Dez & Romo out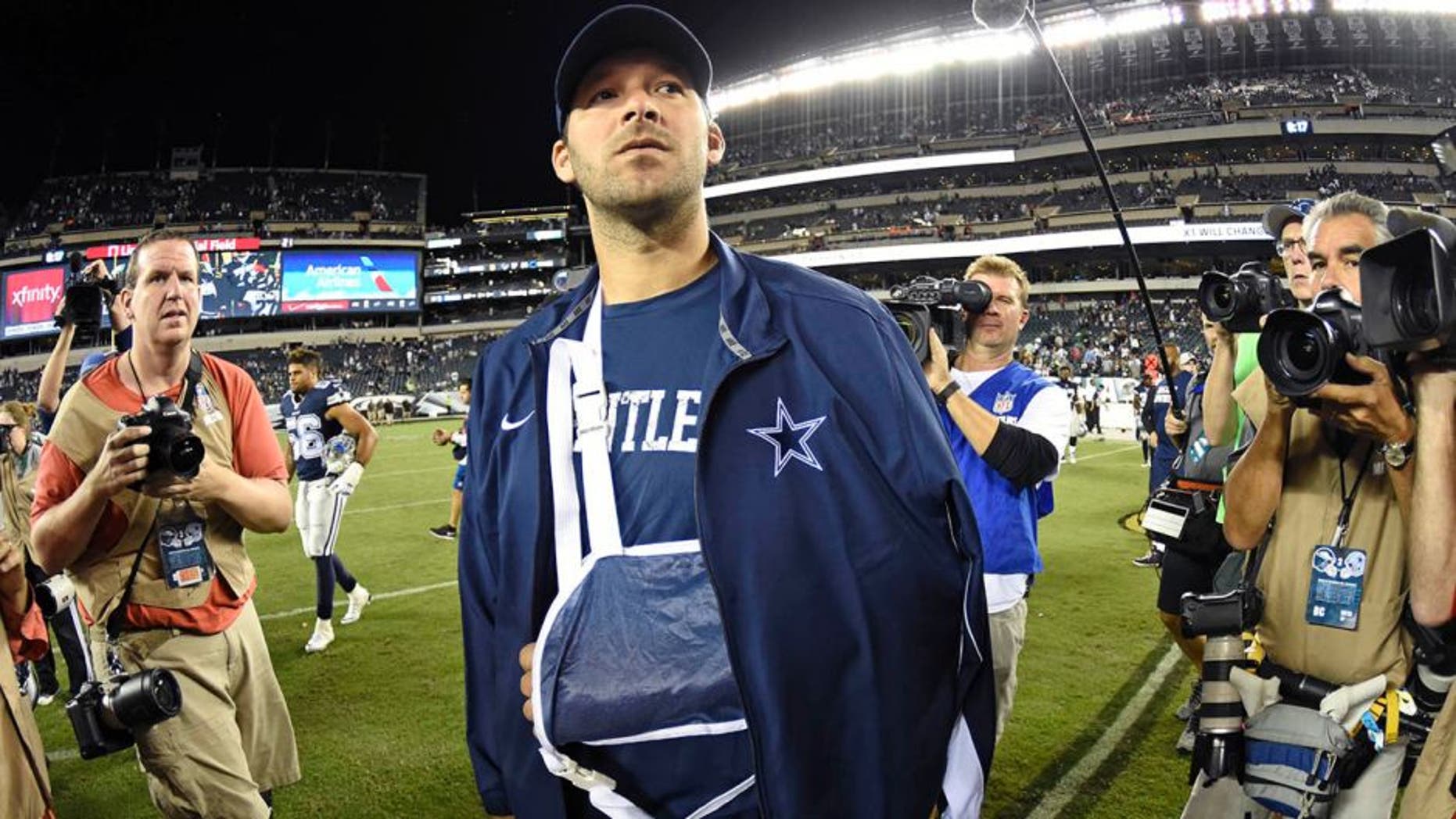 On Thursday a reporter asked Jerry Jones if his team could "stay afloat" without Tony Romo. Jones' dis-taste for the phrase was evident right away.
"Well, that seems a little less than what I think when you say stay afloat," Jones said. "We've got several players on this team that are really starting or excelling. Their arrows are going up. They're not trying to stay afloat."
It's an easy conclusion to draw that the Cowboys are in for a wild ride for these next eight weeks without Romo --€" not to mention Dez Bryant, who is also sidelined. The prevailing logic is that they need to just keep it together long enough for reinforcements to arrive.
The Cowboys' owner/general manager wasn't quite ready to concede that as the Cowboys prepare for the first of at least seven games without Romo. Given the amount of developing talent on his roster, Jones said he's interested to see his players' response to a challenge.
"As much as anything, I'm excited about the young players on their improvement," he said. "You know, there is no question, and I'm not trying to be philosophical, there is no question that human beings, if they have it, excel when called on in trying and challenging times. There is no question they are. To have the fire of trying times can really be a blessing."
Given his confidence, it wasn't a surprise to hear Jones say that his expectations for the season haven't changed. The Cowboys are expecting Bryant to return sometime in the next six-or-so weeks, and Romo is eligible to play again on Nov. 22 against the Dolphins.
With their returns on the horizon, Jones said he thinks the Cowboys can be a better team by the time those two are ready to play.
"If we improve within because they're not here, and then we have them come back -- which will make us better when they do return -- then I think we've got a chance to be a better team," he said. "That's certainly the way I look at it. But from the standpoint of them not being here and falling off the map, I don't see that at all."
MORE FROM FOX SPORTS SOUTHWEST:
- PHOTOS: Cowboys Cheerleaders Auditions
- Ranking NFL quarterback salaries
- Highest paid player on every NFL team