Jerod Mayo says he's retiring after eight seasons with the Patriots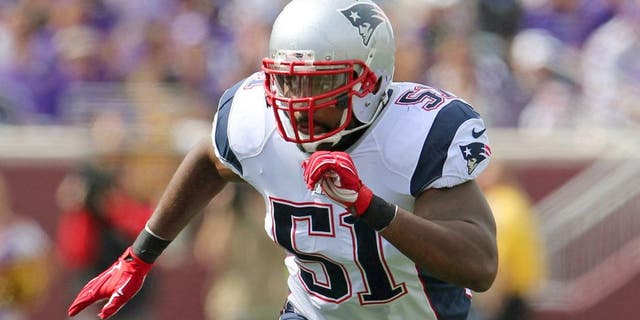 After three straight seasons that ended with him on injured reserve, two-time Pro Bowl New England Patriots linebacker Jerod Mayo announced his retirement Tuesday on his Instagram account.
Mayo, 29, missed the AFC championship game with a shoulder injury suffered in the Patriots' playoff victory against the Steelers. He played in all 16 regular-season games in 2015 after playing in just six games each in 2014 and 2013, but the fact he was New England's 10th-leading tackler in 2015 was a sign injuries had taken their toll. Prior to that, Mayo missed only five games from the time he was selected the No. 10 overall pick in the draft in 2008 to 2012.