Jeremy Johnson 'probably' starting at quarterback against Idaho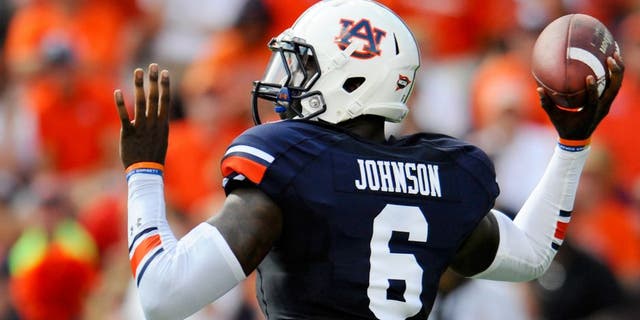 Auburn going back to Johnson? Shanna Lockwood USA TODAY Sports
Jeremy Johnson has apparently returned to favor with the Auburn coaching staff, as the junior quarterback has played a number of snaps the last two weeks. Don't be surprised to see that trend continue, as head coach Gus Malzahn appears to leaning toward starting Johnson this week.
"More than likely right now, we'll see how the week goes that could change, but if you ask me right now we probably go with Jeremy and get him ready," Malzahn said.
The return of redshirt freshman Sean White against Georgia may have come prematurely, as the young quarterback struggled Saturday against the Dawgs. Malzahn indicated as much Tuesday, which may be the reason the Tigers will likely go with Johnson.
"When you look back, I mean obviously, if we could change some things, probably would," Malzahn said. "It was our plan going in (to play both). We thought he was a little healthier than he was. We have to get him healthy before he gets back on the field."
Auburn needs to beat Idaho to qualify for a bowl game and if the Tigers have any chance of beating Alabama Nov. 28, they will need White and Johnson at full strength to get the job done against a great Tide defense.