Jeremy Hill loses it during Bengals implosion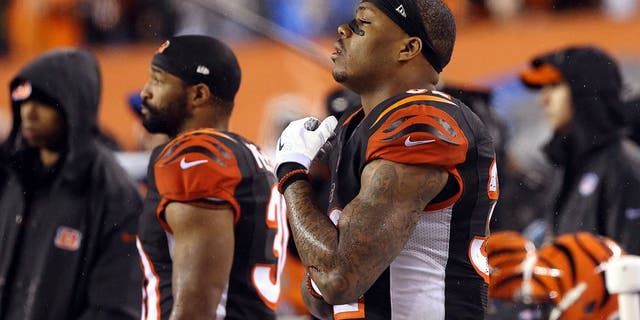 Jeremy Hill could only utter one word when it finally hit him that his fumble in the final minutes was going to cost his Bengals their first playoff win since 1991.
While last Saturday's television broadcast captured Hill praying during the Pittsburgh Steelers' final drive, the crew from NFL Films kept a camera and mic on Hill as he fell into despair when Vontaze Burfict's hit on Antonio Brown resulted in a 15-yard penalty. Hill was so distraught that it appears he doesn't even realize another flag came in shortly after against Adam Jones.
Watching Hill is almost as tough as the loss was for the Bengals to swallow, via Inside the NFL.