Jenrry Mejia professes innocence after lifetime ban; ex-teammates aren't buying it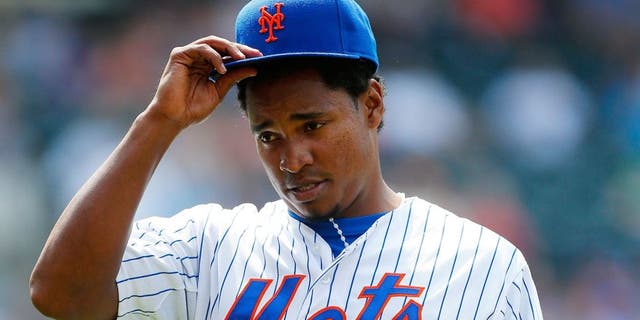 NEWYou can now listen to Fox News articles!
New York Mets reliever Jenrry Mejia received a lifetime ban from Major League Baseball on Friday after testing positive a third time for a performance-enhancing drug.
As he has in the past, Mejia professed his innocence --€" or at least his confusion over how a banned substance could have entered his body.
Mejia told Dominican sports journalist Hector Gomez that he is sure he didn't use anything illegal. Mejia added that he plans to appeal the ban.
The reactions among his former teammates were mostly that of disappointment and disbelief:
● "I honestly can't find the words that would correctly convey my disbelief," the now-retired Michael Cuddyer told the New York Post.
● "We could have really used him in the bullpen last year," one Mets player told the New York Daily News. "He let his teammates down last year, we were counting on him. He has let us down again."
● "I guess I am just shocked he would try it again," another Mets player told the Daily News. "It's a shame. But we've got to move on. He can't help us now. I kind of feel bad for him."