Jennifer Jo Cobb fined, team penalized for cell phone in race truck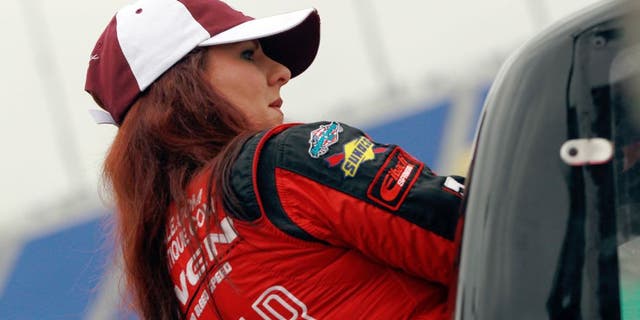 The No. 10 team of Camping World Truck Series driver Jennifer Jo Cobb has been assessed a P3 level penalty from NASCAR for having a non-engine electronic component in its truck during last weekend's NASCAR event at Canadian Tire Motorsport Park.
A P3 penalty is the fourth-most severe penalty on NASCAR's six-tier penalty deterrence system.

After wrecking during Friday practice at the road course, Cobb was caught on camera removing her iPhone from her truck.
As a result of the penalty, Cobb has been fined $5,000, plus an additional $2,500 for an infraction occurring while on probation. NASCAR placed Cobb on probation through the end of the year and fined her $5,000 for walking onto the track after an incident in the May 29 truck race at Dover.

NASCAR banned drivers from carrying cell phones in their vehicles in the aftermath of the tweets Brad Keselowski sent out under a red flag during the 2012 Daytona 500.