Jeff Lockie says he 'did everything he could' and now QB decision is out of his hands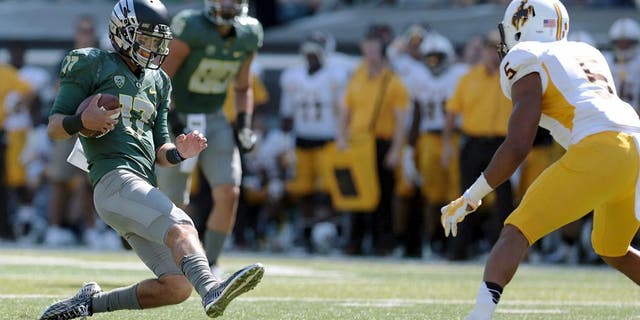 On the last day of Oregon's fall camp, redshirt junior QB Jeff Lockie seems content with the effort he put into the quarterback race. Now, it's all out of his control.
"I did everything I could," Lockie said, according to Brianna Amaranthus of Comcast Sportsnet Northwest. "I played hard every day, gave it everything I had. It is out of my hands at this point."
Head coach Mark Helfrich and offensive coordinator Scott Frost are expected to announce a starting quarterback for Oregon's first game sometime in the next week.
Oregon kicks off the season on Sept. 5 against Eastern Washington.
(h/t CSSNW)