Jeff Gordon's costly mistake helps ruin weekend at Talladega that started from the pole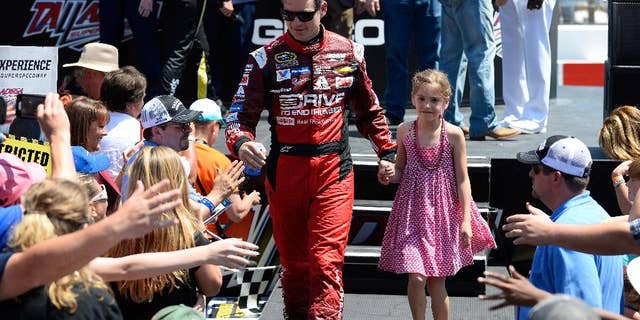 TALLADEGA, Ala. – Jeff Gordon's mistake on pit road helped sour a promising weekend at Talladega Superspeedway.
Penalized for speeding on pit road, Gordon was sent back to the tail end with 32 laps to go Sunday.
He says "that was a make or break moment in the race."
Gordon had every reason to expect a happier ending. He started from the pole for the 80th time at a track where he's won six times.
The retiring Gordon had even hung out with friends on Talladega's boulevard for the first time in years.
Dale Earnhardt Jr. wound up winning and Gordon was saddled with a 31st-place finish. The four-time NASCAR champion felt as if he had the ride to be celebrating in victory lane.