Jeff Gordon to make an appearance on 'LIVE with Kelly'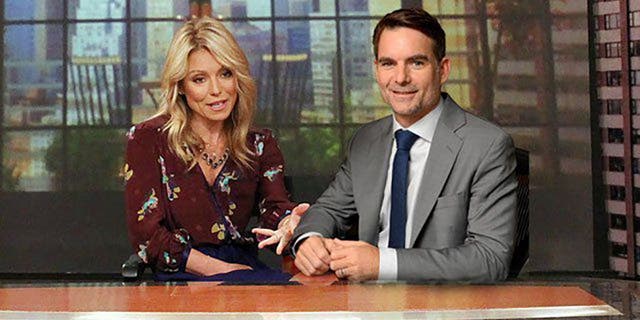 Four-time NASCAR Sprint Cup Series champion and FOX NASCAR analyst Jeff Gordon will make a guest appearance on 'LIVE with Kelly.'
Gordon will join Kelly Ripa and guest co-host, singer/songwriter Ciara, on the show Wednesday, Oct. 19.
Over the course of his career, Gordon has been a frequent guest on the show filmed in New York City.
Gordon will sub for Dale Earnhardt Jr. for the final time this season in the No. 88 Hendrick Motorsports Chevrolet at Martinsville Speedway on Oct. 23.