Jeff Gordon to join Fox's 3-man booth as NASCAR analyst in 2016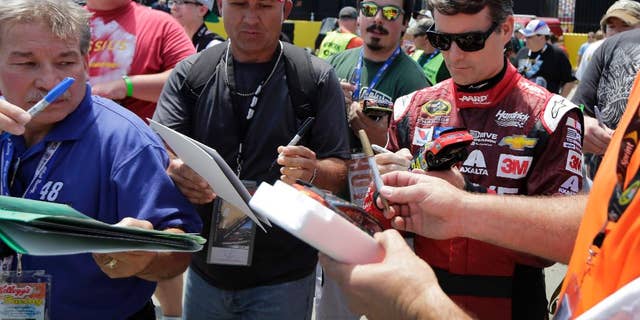 Jeff Gordon will join Fox as a full-time analyst in 2016, teaming with Mike Joy and Darrell Waltrip in the three-man booth.
Gordon is retiring at the end of this season, his 23rd full-time year in the Sprint Cup Series.
The four-time NASCAR champion agreed to a multi-year contract with Fox that will begin later this season when Gordon will do in-race reporting from inside his No. 24 Chevrolet. He's already done three Xfinity Series races in the booth for Fox this season, and his first Cup race will be next February at Daytona.
Gordon replaces Larry McReynolds in the booth. McReynolds will move to an in-race analyst role.