Jeff Gordon receives another award - and it's a big one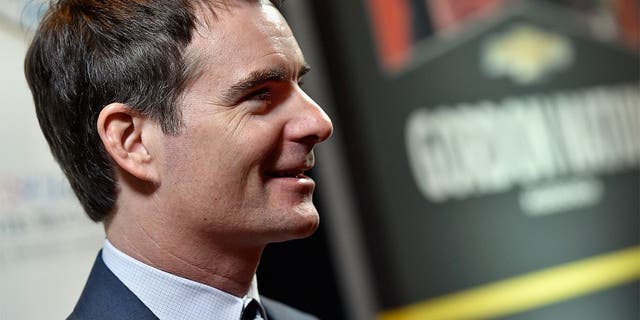 Since Jeff Gordon announced almost one year ago his plans to retire from racing at the end of the 2015 NASCAR season, a steady stream of honors, awards and recognitions has poured in.
Add one more -- and it's a big one -- to the list.
Earlier this week, North Carolina Gov. Pat McCrory surprised the four-time Sprint Cup champion and North Carolina resident by presenting him with the prestigious Order of the Long Leaf Pine, the highest award the governor can bestow.
McCrory celebrated Gordon's achievements and the contributions of the motorsports industry to North Carolina at a banquet with nearly 400 business leaders, elected officials and members of the motorsports community.
"Jeff Gordon has been a tremendous ambassador of motorsports, NASCAR and North Carolina," McCrory said. "We are not only recognizing Jeff tonight for his performance on the racetrack, but also for his philanthropic work in communities across our state and nation."
Gordon, who is preparing to begin a new career as a full-time on-air analyst for FOX NASCAR, finished his illustrious driving career with 93 wins in NASCAR's top series.
Off the track, Gordon has become well known for his philanthropic efforts to support pediatric cancer research, treatment and patient support programs through the Jeff Gordon Children's Foundation and the Jeff Gordon Children's Hospital in Concord, North Carolina.
In honoring Gordon, McCrory also discussed the major contributions of the motorsports industry to North Carolina's economy.
The state is home to 1,000 motorsports businesses, teams and tracks, with roughly 90 percent of NASCAR teams based in North Carolina.

"NASCAR and the motorsports industry are a major part of our state's identity and our economy," McCrory said. "In fact, the motorsports industry has a $6 billion economic impact on North Carolina and employs more than 25,000 people in our state."