Jeff Gordon recalls frightening 2006 wreck at Pocono Raceway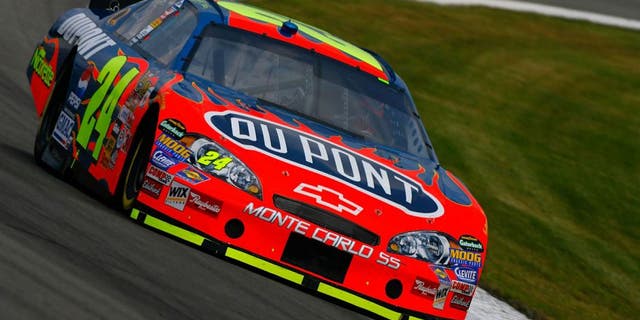 Sunday's Windows 10 400 will be Jeff Gordon's last race as driver at Pocono Raceway, a track where the four-time NASCAR Sprint Cup Series champion has won a record six races.
But Gordon's most prominent memory of Pocono isn't one of his half-a-dozen victories; instead, it's a terrifying crash he had in 2006 when the brakes on his No. 24 Hendrick Motorsports Chevrolet failed in Turn 1 at about 200 miles per hour.
In the incident, Gordon's car went around and he hit driver's-side first, one of the most dangerous types of impacts.
Fortunately, Gordon walked away from the harrowing crash, but it was definitely a hair-raising moment.
"I wrecked really bad in Turn 1. That stands out," Gordon said Friday at the 2.5-mile, three-turn Pocono track. "It's funny that those types of incidents stand out to you I think as much as some of the good moments that you had. You never forget moments like that."
Gordon said he knew the dangers of Turn 1 before he even raced at Pocono.
"I can remember coming here early on and maybe even watching a race here or an Indy Car race here on TV prior to me ever racing here," said Gordon. "And just being in awe of how long the front straightaway was and how fast the cars were going into Turn 1 and I always said boy, you don't ever want to have a brake problem going into Turn 1 at Pocono, and I had one and experienced it. And that stands out to me. I'm sorry, but it does."