Jeff Gordon finalist for 'People's Choice Health Hero' award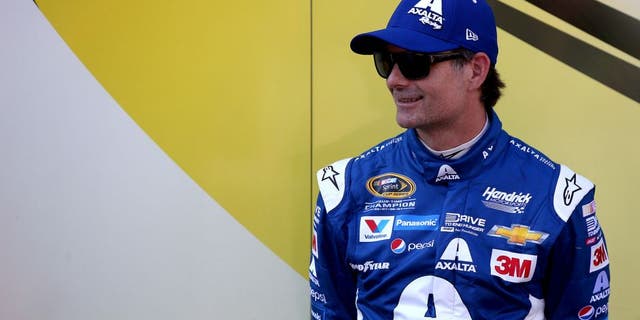 NEWYou can now listen to Fox News articles!
What do Jeff Gordon, Glenn Close, Carrie Fisher and Christina Applegate all have in common? They're all finalists for WebMD's People's Choice Health Hero award.
The website chose four celebrity finalists who are "passionate about making the world a better, healthier place." Here's why Gordon was selected:
Four-time NASCAR Cup Series champ Jeff Gordon doesn't leave his winning ways on the racetrack. He's put them in play with the Jeff Gordon Children's Foundation, which funds medical research and programs that offer cancer treatments for kids. In 2012, the group helped launch the Butaro Cancer Center of Excellence, a cancer care program in rural Rwanda. In 2011, Gordon became the spokesman -- and driver -- for the AARP's Drive to End Hunger campaign, raising money to feed seniors who don't have enough to eat.
Voting ends today, so cast your vote now. The winner will be announced on November 5.