Jeff Gordon aims to ride 'incredible wave' all the way to Homestead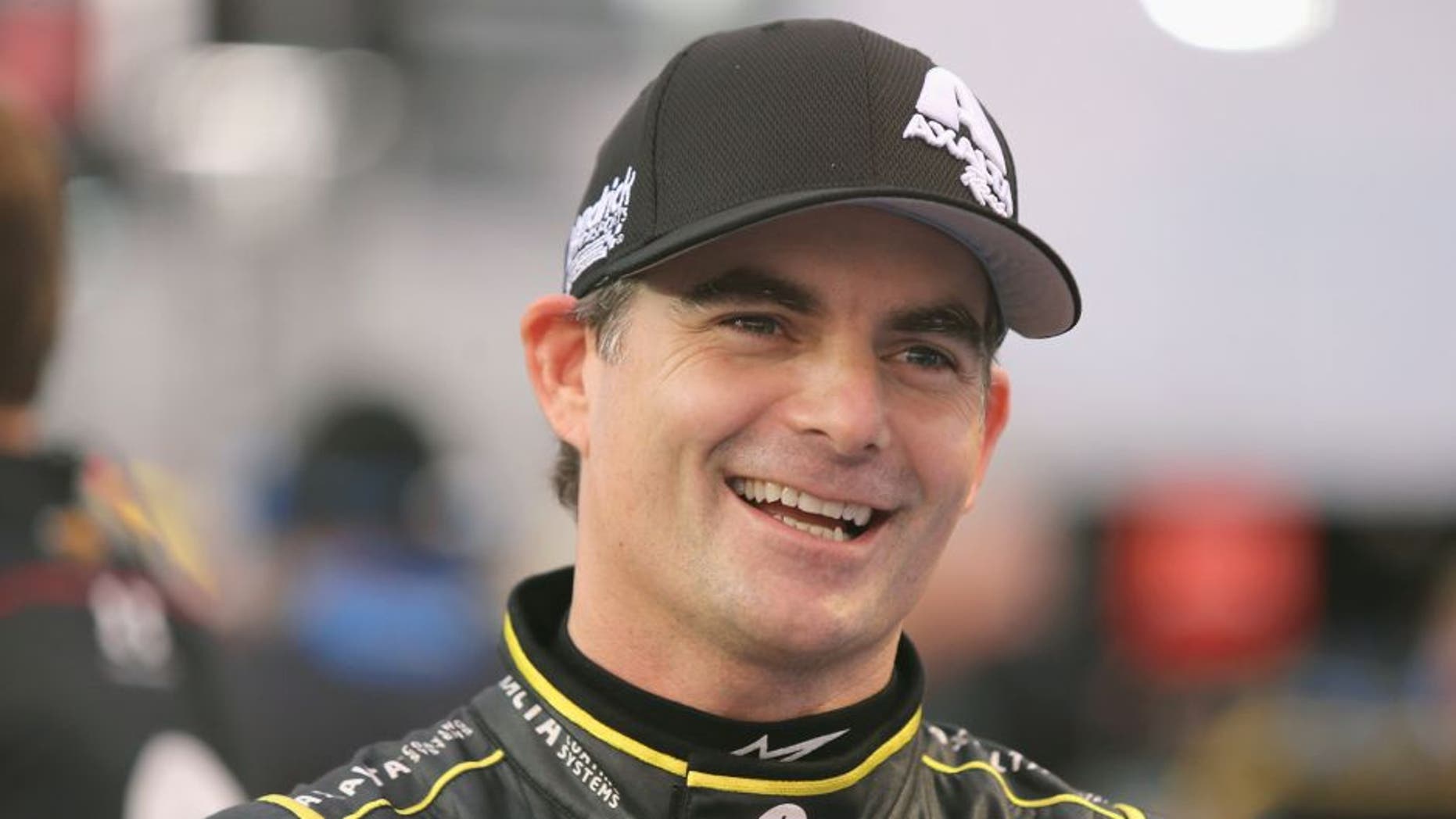 Primarily lost in the mix of the controversy surrounding Matt Kenseth and Joey Logano this week is the fact Hendrick Motorsports' Jeff Gordon earned his first victory of the season and punched his ticket to the winner-takes-all championship race at Homestead-Miami Speedway.
The four-time NASCAR Sprint Cup champion has not let the drama involving Kenseth and Logano overshadow his week, however.
"It has been an amazing week," Gordon said Friday at Texas Motor Speedway. "When I think back to Sunday and the mindset going into it and how important that race was; the timing of it. Of course, knowing the results now, what a huge, huge moment that was. Possibly one of the biggest moment -- and I said this Sunday, and I still believe this -- in my career. We've, as a family and as a team, all of the No. 24 fans out there; it has been an absolutely incredible week. We are still obviously riding that incredible wave and all of the emotions that go along with it."
Gordon was quick to point out that while team is still riding high after the Martinsville win, they are "determined and focused" heading into this weekend's race at the 1.5-mile track.
With nothing to lose this weekend, Gordon explained it is a balance between learning all they can for the season finale at Homestead and contending for the victory in Sunday's race.
The tire being run this weekend at Texas is the same compound that will be run at Homestead, and the two tracks -- although different in configuration -- are quite similar.
"I think in general we are just trying to step up our mile-and-a-half performance, and that could contribute to this weekend," said Gordon. "We want to win. We want to keep the momentum going all the way into Homestead. We also need to build up our confidence on the mile-and-a-half. We also need to build up our confidence on the mile-and-a-half so we can have the confidence we need at Homestead that not only we are strong team, but we are a team that has a car that is performing on the level we need to contend for the win there.
"I think there are a lot of different ways to win it, but boy, having a fast race car is the ultimate," he added.
Now that he is officially locked into the Championship 4, Gordon understands his final season could come to a close in a very special way, but he is not exactly ready to talk about what a fifth Sprint Cup title would mean. Instead, Gordon argues his team has overcome a host of difficulties this season and is more than ready to go to Homestead ready to fight for the title.
"It was humbling earlier in the year and now it's very gratifying because of all the hard work and effort that's been put into it," he said. "And this team is ready. They really are. They are very, very determined to make this happen, and we believe that we can. So, I hope we can talk about that after Homestead. Right now it's really too much to fathom, but it would mean a lot."