Jeff Fisher believes 2015 could be 'breakout year' for Tavon Austin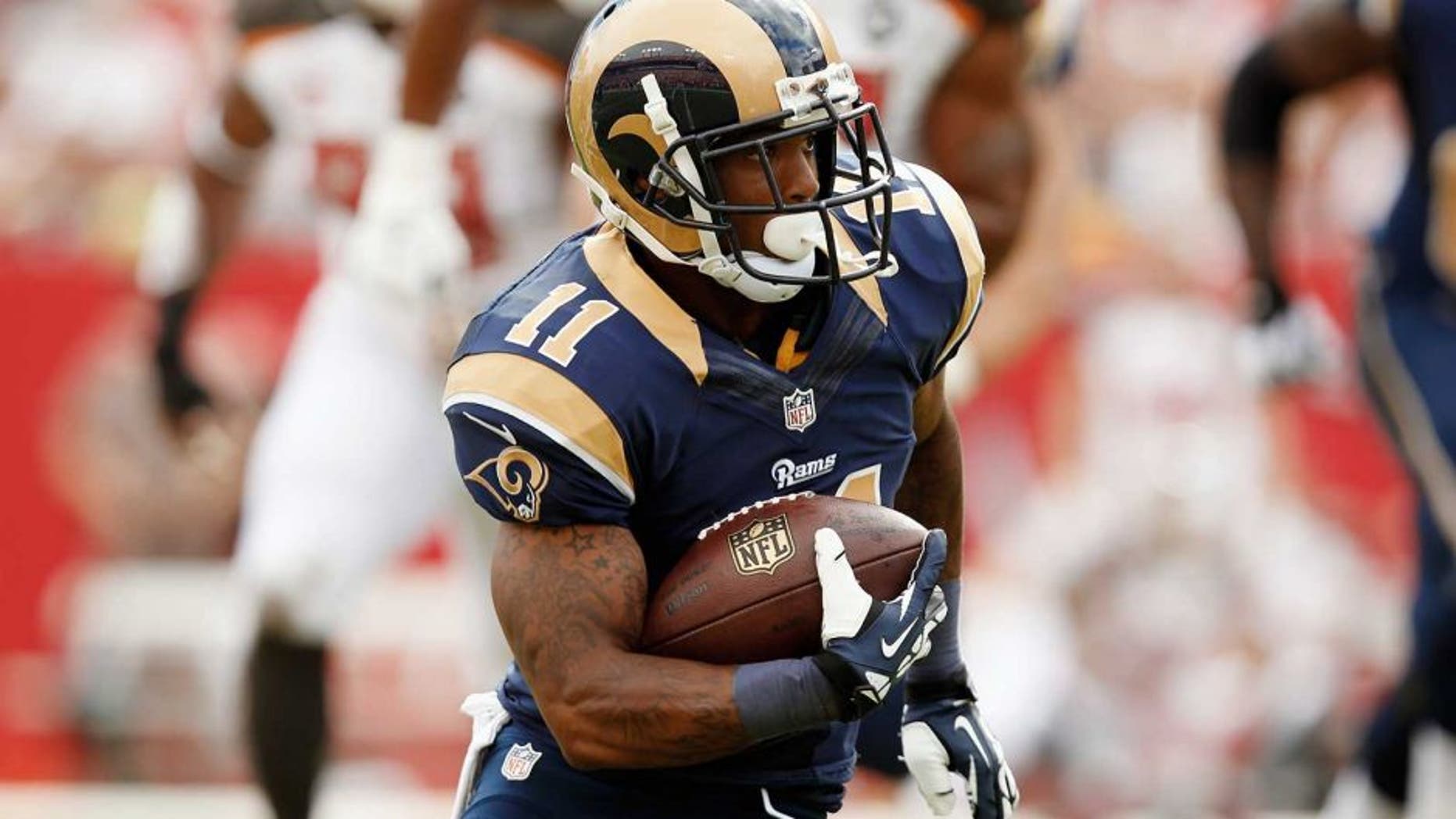 Start up the Tavon Austin hype train.
Jeff Fisher believes the former first-round pick could have his best year yet in 2015.
"This potentially could be a breakout year for him," Fisher told Don Banks, via SI.com. "Because he's got the potential to win outside and inside."
Thus far, Austin's career has been underwhelming to say the least. In two seasons, the speedy playmaker has totaled just 71 receptions for 660 receiving yards and four touchdowns. As a receiver in 2014, he failed to reach the end zone. Not all of that falls on Austin, though. Sam Bradford missed all of last season so the team was forced to start Shaun Hill and Austin Davis eight games apiece.
Offensive coordinator Frank Cignetti has praised Austin during the offseason, noting his improvement in specific areas.
"Tavon's had a great offseason," Cignetti said. "It starts in the classroom. He's learning, he's paying attention. He's bringing it to the practice field. "You just see it from his route running. What a difference. His effort, his attention to detail."
Back in 2013, the Rams saw so much potential in the West Virginia product to trade four draft picks to select him at No. 8 overall.
It's been a long time coming for both parties, but based on offseason reviews of Austin, perhaps this is the year the Rams see that potential materialize on the field.
(h/t ProFootballTalk)