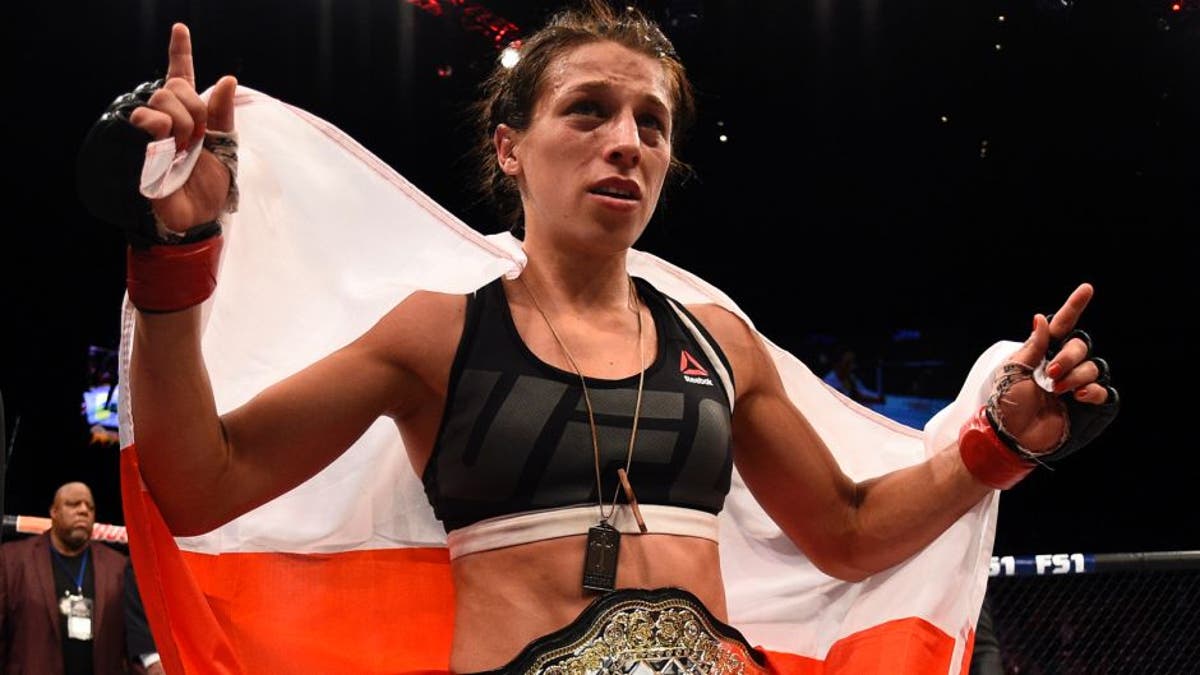 NEW YORK -- Joanna Jedrzejczyk is still the women's strawweight champion but she didn't get to retain the belt without a serious challenge coming from Karolina Kowalkiewicz.
The fight served as Jedrzejczyk's fourth title defense while defeating her fellow countrywoman from Poland.
With both fighters coming from a striking background, it was a chess match early with Jedrzejczyk looking to bully Kowalkiewicz around the Octagon while landing stiff punches and elbows from the inside.
Kowalkiewicz is a notoriously slow starter but she was able to withstand the onslaught in the early going but still dropped the first three rounds as the champion continued to pour on the offense.
Jedrzejczyk used a tactical and smart game plan to out work Kowalkiewicz in the clinch while also landing stiff punches and kicks from a distance whenever the fighters separated.
While Jedrzejczyk was clearly up after the first three rounds, it wasn't a blowout by any means and Kowalkiewicz was still in the fight when she slammed the champion with a huge right hand that clearly stunned her on the feet.
Jedrzejczyk staggered backwards and Kowalkiewicz looked to go for the kill, but she just couldn't put together the right combination to truly sting the reigning queen at 115 pounds.
Jedrzejczyk showed incredible heart to endure that onslaught before battling back at the end of the round.
The final five minutes saw both strawweights leave everything in the Octagon with Jedrzejczyk and Kowalkiewicz showing the wear and tear from the war they both endured throughout the fight.
Despite a valiant effort from the challenger, Jedrzejczyk clearly hit Kowalkiewicz with better, cleaner shots throughout the five rounds and outside of that late scare from the No. 2 ranked strawweight, the champion maintained control to earn the victory.
The judges all scored the fight 49-46 in favor of Jedrzejczyk, who remains undefeated while picking up yet another title defense as the longest reigning strawweight champion in UFC history.