Jean-Gabriel Pageau's fourth goal caps thrilling comeback win for Senators in double OT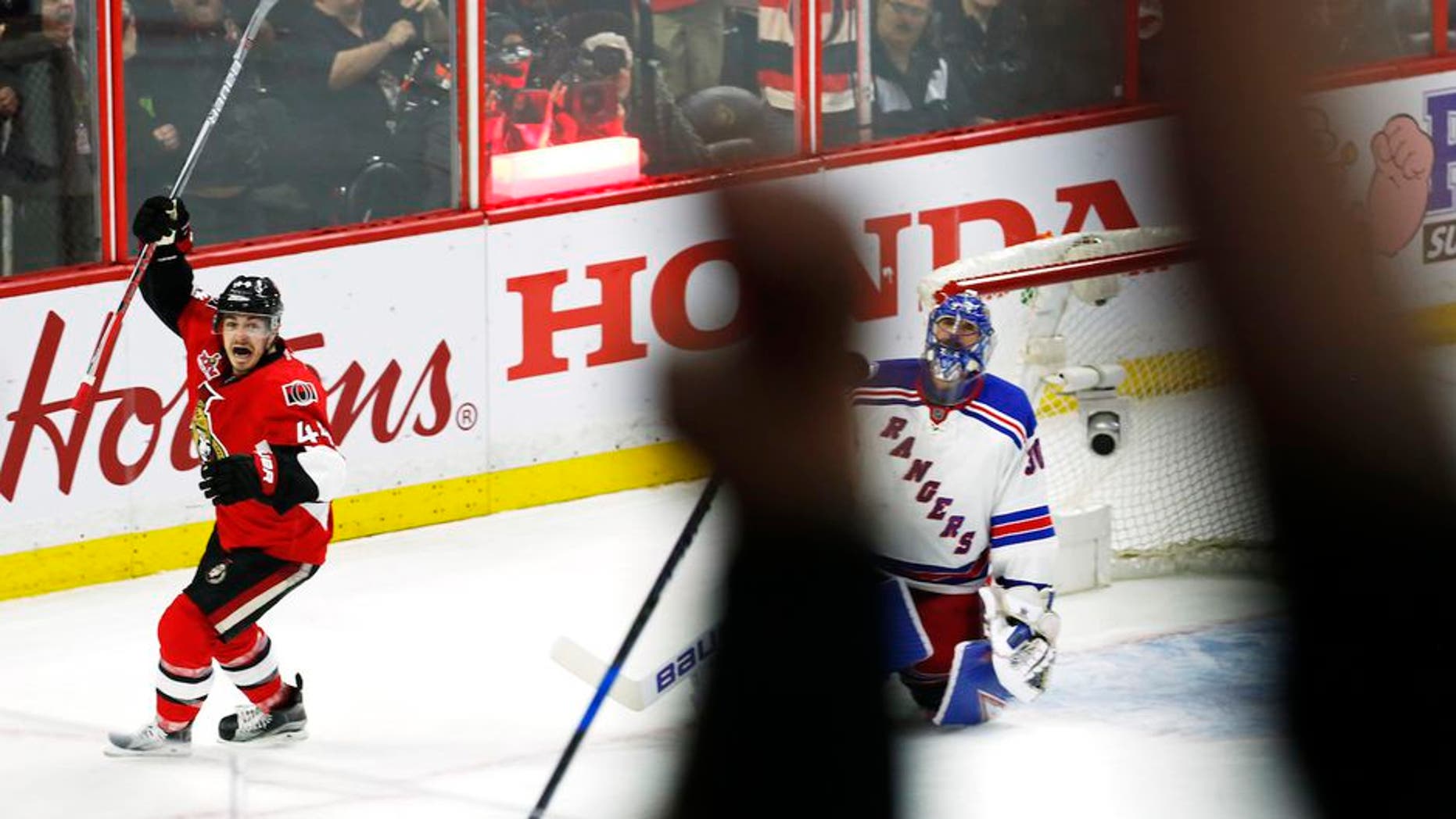 Saturday's Game 2 between the Ottawa Senators and New York Rangers was all about fours. No. 44 for Ottawa scored four goals to lead the charge.
Jean-Gabriel Pageau picked a pretty good time to havethe game of his life. The 24-year-old forward scored twice in the last four minutes of regulation to force overtime, thenpotted the game-winner in double overtime to give Ottawa a 2-0 series lead.
Pageau only had 12 goals during the regular season but already has two career playoff hat tricks to his name. That's a guy who knows how to pick his spots.
The series heads back to New York for Game 3 on Tuesday.