Jayson Werth: Nats in 'must-win situation' now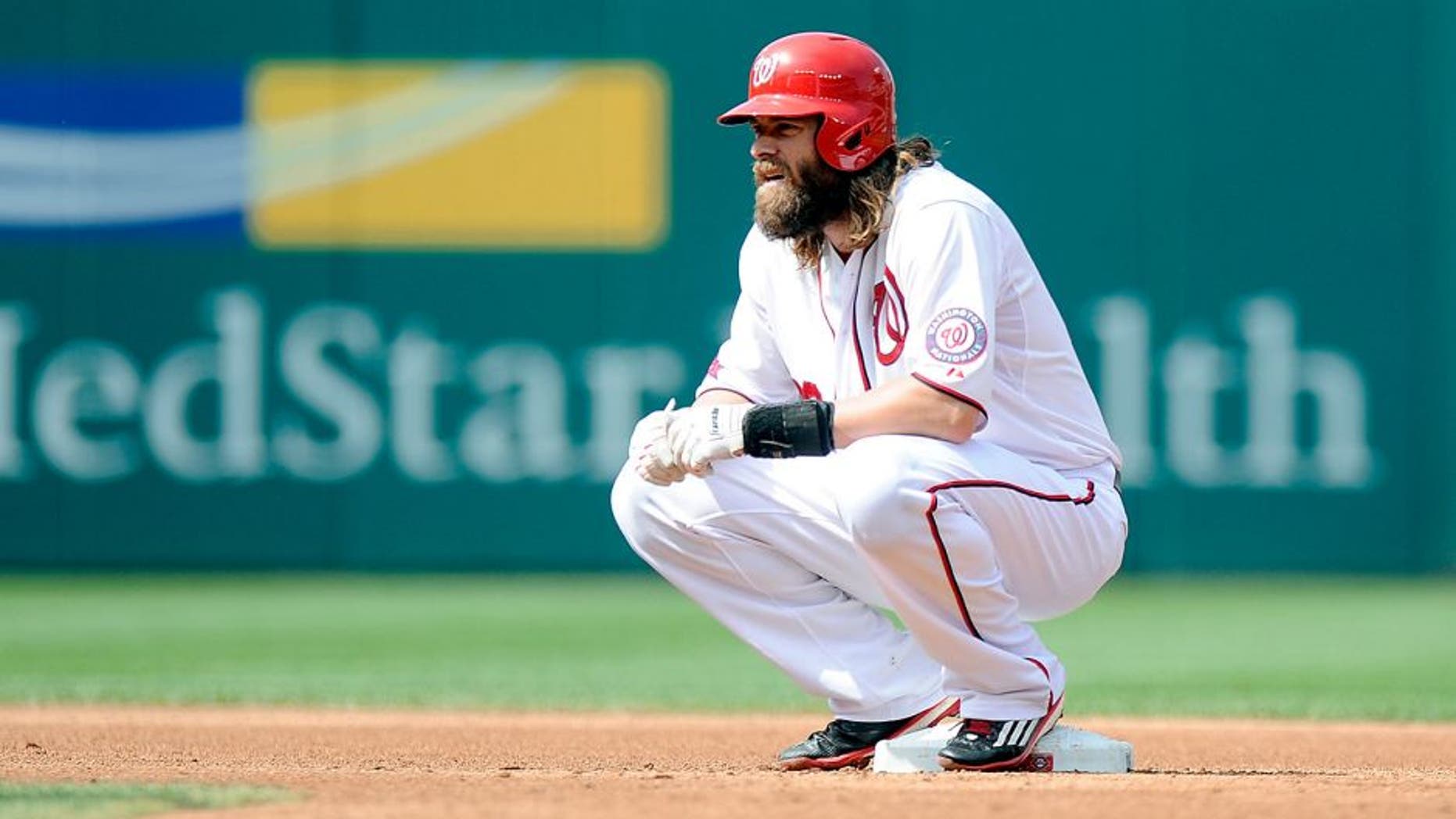 After what he tagged one of the toughest losses in his 13-year career, veteran outfielder Jayson Werth knows that the Washington Nationals have to nearly win out in order to overcome the Mets' six-game lead in the NL East.
After a heartbreaking 8-7 loss to the Mets on Tuesday in which the Nationals held a 7-1 lead after six innings, Werth, who is now in his fifth season with the Nats, reflected on where the defeat ranked in his career.
"This is probably the toughest loss, I'm not going to say of my career, but it's right up there," the 36-year-old outfielder said.
While the Nationals entered their series with the division-leading Mets with a chance to potentially bring their deficit in NL East down to one game, they fell back to six games behind the Mets after Tuesday's defeat.
Nonetheless, Werth hasn't given up hope that Washington can reclaim the division lead and make the postseason.
"We're going to have to find a way. I mean, we're going to have to fight back," he said. "It's going to be a long, hard road for us. There's a lot of games left in the season, and like I said, it's not over 'til it's over."
The Nationals have 23 games left in the regular season following their series finale with the Mets on Wednesday, all but three of which will be played against teams with sub-.500 records, including the Miami Marlins, Philadelphia Phillies, Baltimore Orioles, Cincinnati Reds, and Atlanta Braves.
Nevertheless, Werth knows the Nationals must play with a heightened sense of urgency.
"I think at this point, we're in a must-win situation pretty much for the rest of the way," he said.
The three games remaining on the Nationals' schedule that won't be played against sub-.500 will, of course, be played against the Mets at Citi Field in their final series of the season, which is bound to be must-see TV for baseball fans around the nation.
(h/t CBS DC)