Jay Leno walks away from scary rollover in Hemi Under Glass drag car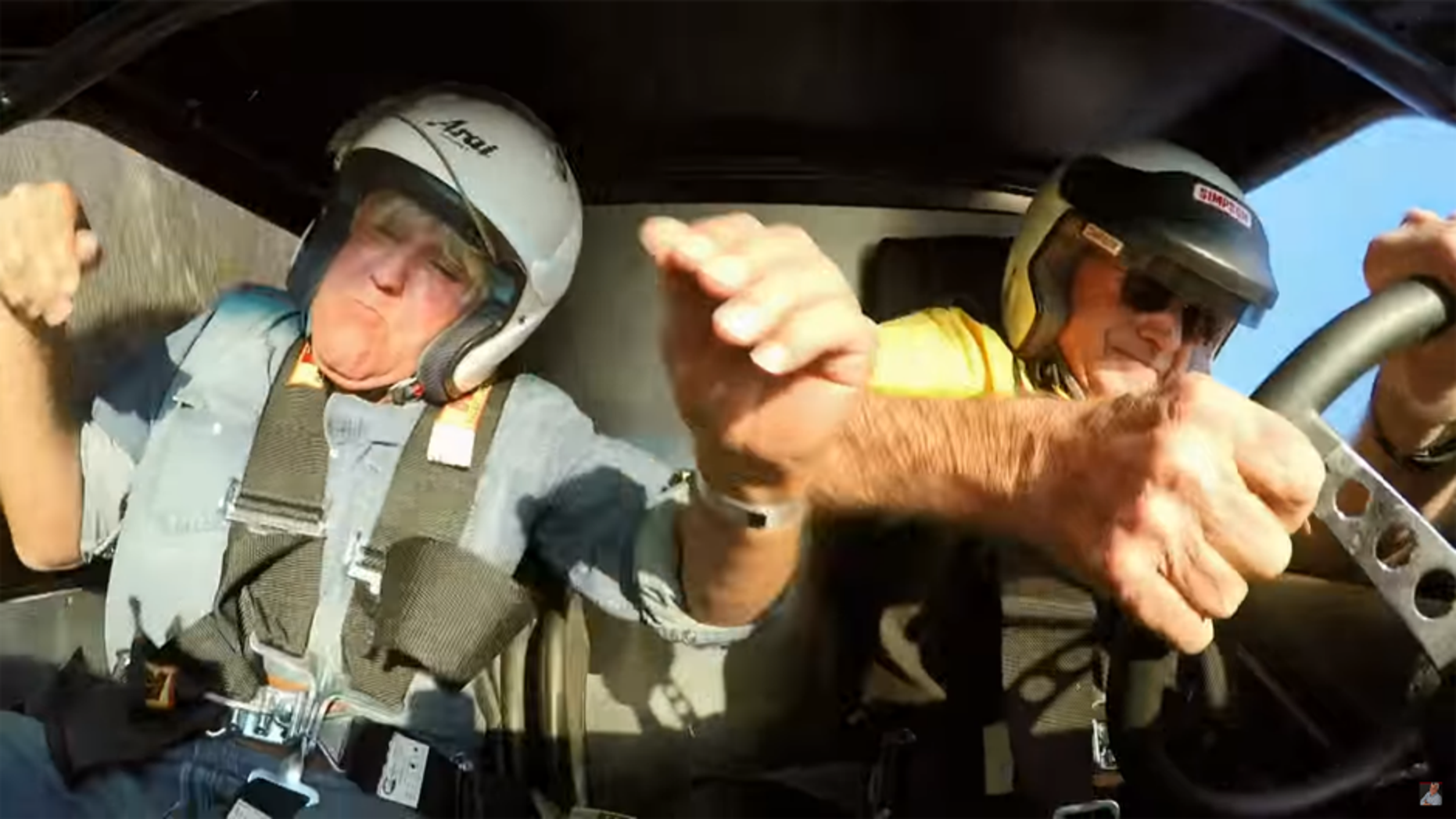 During filming for a segment of his show "Jay Leno's Garage," Jay Leno found himself a passenger in a 2,500-horsepower, Hemi-powered Plymouth Barracuda - the Hemi Under Glass drag car.
The stunt driver behind the wheel was 80-year-old Bob Riggle, who popped a wheelie in the high-powered machine at Irwindale Speedway in California.
When the car comes back down on all four wheels is when the problems begin, as Riggle loses control and the Barracuda begins to roll side-over-side.
Fortunately, both Riggle and Leno were unharmed in the incident. It was only the second incident in Riggle's 50 years of performing stunts in the car, and the engine did not sustain any damage.