Jay Gruden has high praise for Redskins' offensive line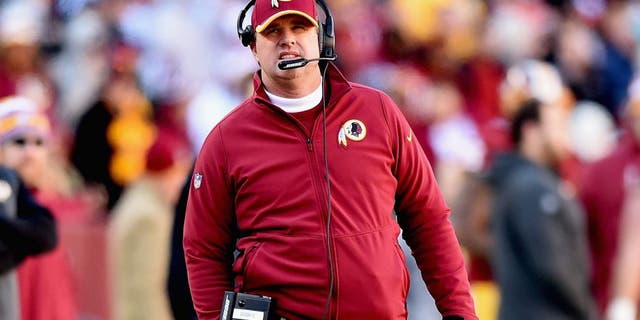 NEWYou can now listen to Fox News articles!
Redskins head coach Jay Gruden was quite impressed by his offensive line in the team's blowout Week 10 win over the Saints. Patrick Smith Getty Images
The Washington Redskins totaled 514 yards of offense with 213 yards on the ground in their Week 10 47-14 win over the New Orleans Saints. 394 of those total yards came in the first half. According to head coach Jay Gruden, a big factor in the team's offensive success was the play of the offensive line.
"Offensive line, I thought, was outstanding," Gruden said on Monday, per The Washington Times. "They really played well. "They played exceptional getting out on screen passes down the field and flying around. There's some clips in that game that are highlight film reels for offensive linemen and they all played hard."
Redskins left tackle Trent Williams is fully recovered from injuries he sustained earlier in the season, and he had an excellent performance in Week 10. He talked about the line's performance overall after the game.
"It's extremely satisfying," Williams said. "It's one of the best feelings in the world when you can run the ball and protect the quarterback and put up almost 50 points. You can't ask for more."