Jay Cutler leaves NFL to join FOX Sports as broadcaster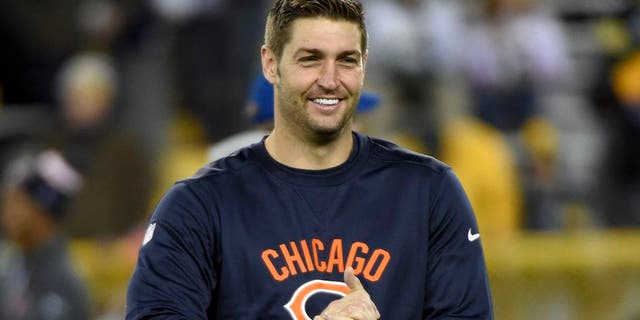 Jay Cutler has been on the market since the Chicago Bears released him in back in March, but hes found a new home: the broadcast booth. Like Tony Romo, hes pursuing a career in television.
FOX Sports has hired the 34-year-old to join Kevin Burkhardt and Charles Davis in the booth this season.
Cutler issued a statement on Friday regarding his playing career in which he noted "I don't know if retirement is the right word; I don't feel that anyone ever really retires from the NFL. You are either forced to leave, or you lose the desire to do what's required to keep going. I'm in between those situations at this point in my life."
The veteran quarterback had conversations with the Jets and Texans as potential landing spots, but nothing ever came of it. Age and durability were presumably the primary factors for the lack of interest in Cutler during the free-agency period.
His agent said previously that Cutler wasnt considering retirement and planned to play this season.
Cutler was a first-round pick in 2006, spending time with both the Broncos and Bears. He has 208 touchdown passes in his career and owns a record of 68-71 in 139 career games.