Jason Witten was the very definition of a reliable target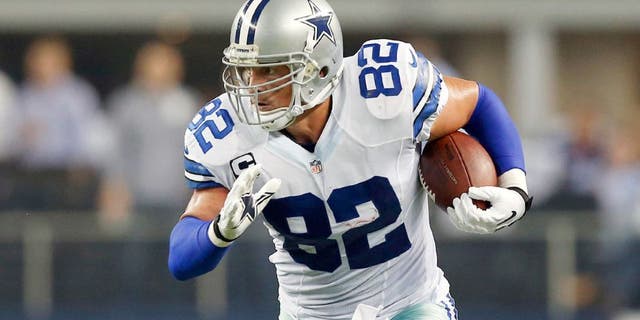 How reliable was Jason Witten this season for the Dallas Cowboys?
According to Pro Football Focus, Witten had 100 balls come his way in the 2015 season. He didn't drop a single one of them.
Of those 100 passes that went his way, 77 of them were deemed catchable. Of those 77 catches, 14 were beyond 10 yards and three were beyond 20 yards.
Witten finished his season with 77 catches for 713 yards and three touchdowns.
Those sure hands certainly helped out the quartet of Cowboys quarterbacks that thew the ball his way this season. With Tony Romo only able to play in four games after suffering a broken collarbone, Dallas turned to Brandon Weeden, Matt Cassel and Kellen Moore over the course of the entire season. The three quarterbacks combined for a single win in 12 efforts, and all three struggled mightily in the passing game.
Maybe they should have just thrown every ball Witten's way.
Tommy Chalk writes about the NFL and NHL for FOX Sports. You can follow him on Twitter @Tommy_Chalk