Jason Hairston's wife says ex-NFL player struggled with CTE symptoms weeks before suicide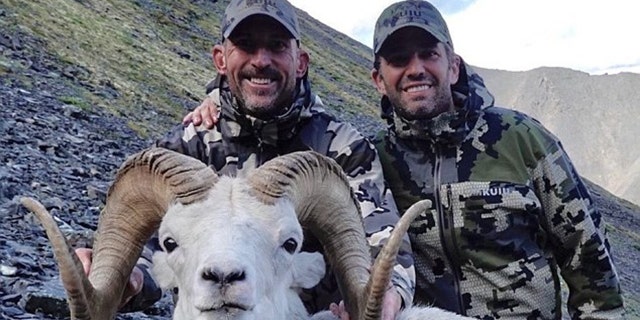 Jason Hairston's wife Kirstyn Hairston opened up about the former NFL player's struggle with worsening symptoms related to chronic traumatic encephalopathy (CTE) just weeks before his suicide.
In an interview with People, Kirstyn said her husband, who died last Tuesday at the age 47, talked about how his memory was fading due to the degenerative brain disease found in athletes and others who have repetitive brain trauma. Jason Hairston, who was Donald Trump Jr.'s hunting partner, died at his home in Dixon, Calif.
"We were sitting in our bedroom, and Jason's a tough guy, but he finally had a vulnerable moment with me," Kirstyn told the magazine. "He said, 'It's bad, I can't remember anything anymore, I can't remember people's names.' Then he said, 'Please don't leave me.' I told him I never would — I told him, 'I promise you, I will always take care of you.'"
"He was the love of my life. I just want him back, I want him back so bad," she said about her husband's death.
Hairston played football in high school and college before joining the San Francisco 49ers and Denver Broncos. He retired in 1996 at 24 due to neck problems, but began showing symptoms of CTE shortly after, his wife said.
After undergoing brain scans, doctors found that Hairston's frontal lobe, the part that controls impulse, judgment and memory, was "completely compromised." His brain continued to deteriorate despite partaking in hyperbaric oxygen therapy. He began showing signs of dementia.
"Over the years, I could see things change," Kirstyn recalled. "They told me the hardest part is that they don't know they're changing, it's their normal."
JASON HAIRSTON, EX-NFL PLAYER AND DONALD TRUMP JR.'S HUNTING PARTNER, DEAD AT 47 AFTER YEARS OF BATTLING CTE SYMPTOMS
Kirstyn said there were no obvious signs that something was wrong hours before her husband died. Kirstyn, who was in New York at the time of his death, said she received a call from her son Cash about how Hairston was "acting really different." Hairston got on the phone with Kirstyn, hung up and shot himself in the house, People reported.
"I don't know what flipped all of the sudden; he wasn't depressed, we didn't have any sort of those troubles going on," Kirstyn said. "I don't know. I think that's the hardest part. I don't know what happened to him those two hours after I talked to him and we were laughing on the phone.
"I keep trying to piece it together, going through emails and going through his phone. There's nothing," she added.
Hairston's death was mourned by Trump Jr., who paid tribute to his late friend on Instagram. Jason and Trump Jr. went hunting in Yukon, Canada in late August. The KUIU founder said President Trump's son was his friend and "hunting partner."
"Jason, I have no words. I will always remember our adventures and sharing a campfire with you. They will be some of my fondest experiences in the outdoors. You were and will continue to be an inspiration to all outdoorsmen and women for generations to come. Thanks for the friendship and the memories buddy. I'm going to miss you. R.I.P," Trump wrote in a tribute post on Instagram.
Hairston also became a successful businessman after retiring from the sport and launched a company focused on hunting gear, which he was passionate about.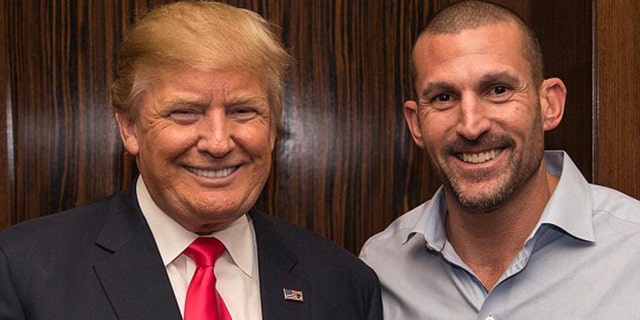 An autopsy will be conducted to determine if Hairston had CTE. The disease can only be diagnosed when the brain is examined following a person's death. In lieu of sending flowers, his family and KUIU requested donations to be made to support CTE-related research at Boston University Concussion Legacy Foundation.