Jarvis Landry breaks down trick play with Ryan Tannehill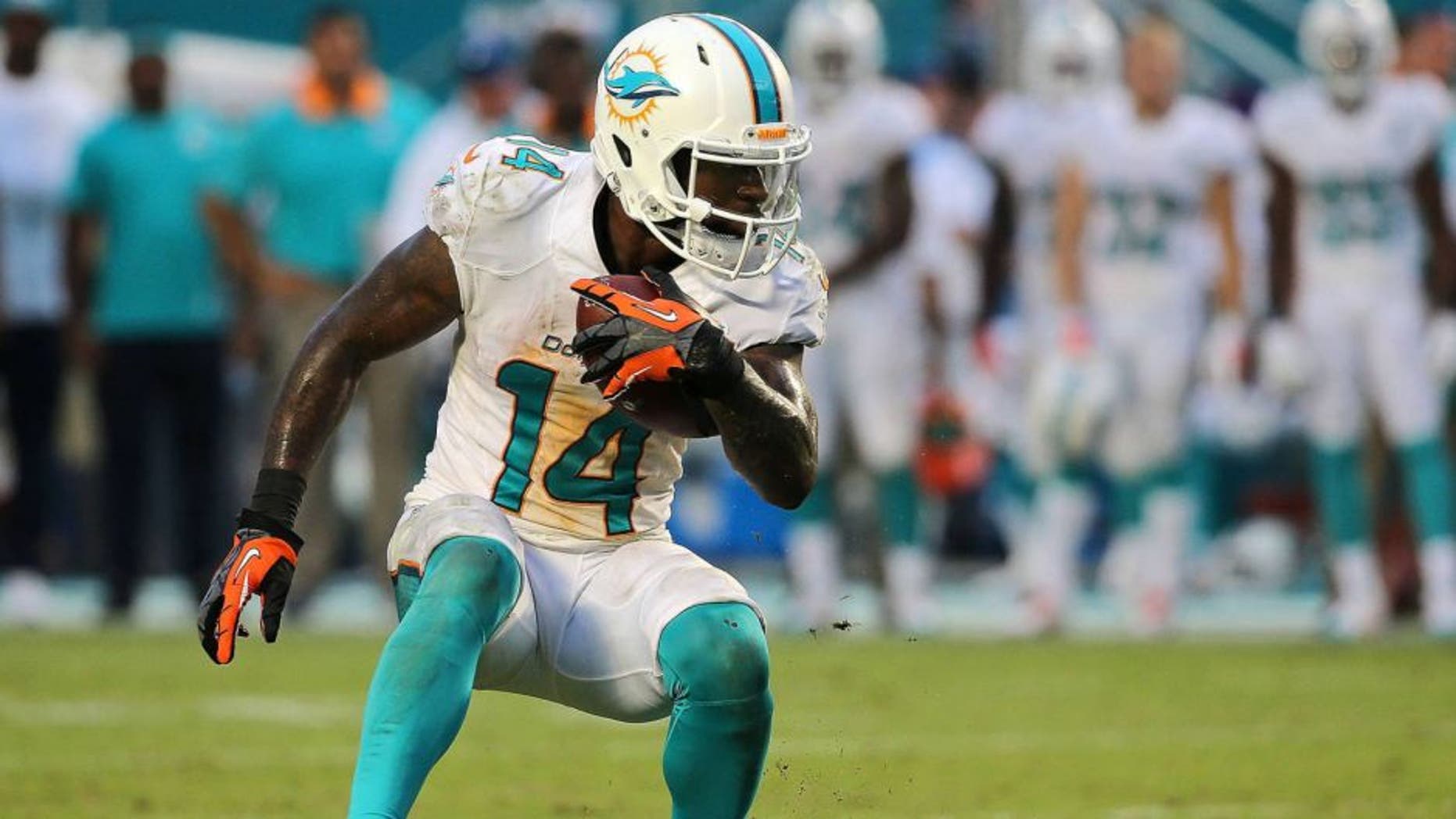 Jarvis Landry wasn't completely happy with his pass Sunday, but he'll take it. Mike Ehrmann Getty Images
Despite the loss on Sunday, the Miami Dolphins reached into their bag of tricks and pulled off a great wide receiver-pass play.
Jarvis Landry took a pitch from Ryan Tannehill, ran left, and flung it to the other side of the field towards his quarterback in the open field. Tannehill caught the pass and ran nine yards for a first down, making the play a success, but Landry wasn't completely thrilled with his throw.
"Now I know why 5-foot-10 quarterbacks can't make it in the league, because they can't see over the tall guys," Landry said with a laugh. "I couldn't really see him. I just threw it to the spot where he was supposed to be instead of throwing it to the field, which could've been a touchdown. So, I'm kind of a little mad about it, but it worked out."
It was Landry's first completion of his career, but he's not ruling out the possibility of attempting more passes in the future.
"I hope so," he said when asked if we'll see more throws from him. "I'm one-for-one right now, so it's got to be a sure pass."
Trick plays have worked in Landry's favor this season, as he took a Statue of Liberty fake for a touchdown last month. The Dolphins' offense has sputtered, but it's not for a lack of creativity.
MORE NEWS: Want stories delivered to you? Sign up for our NFL newsletters.