Jared 'Hefty Lefty' Lorenzen to Jets: 'I already look great in green'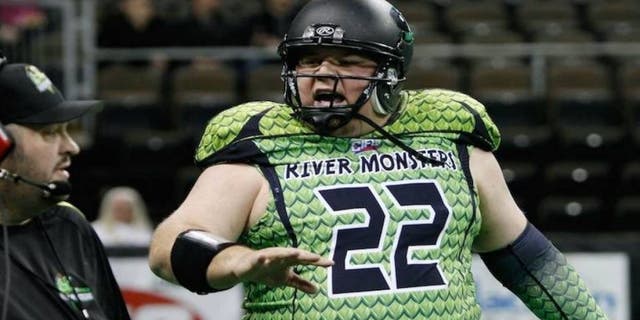 After losing quarterback Geno Smith for six to 10 weeks due to a sucker punch from a teammate, the New York Jets are left with a search to find a backup to Ryan Fitzpatrick.
There are a handful of free agents available on the market, but it's unclear if any are a good fit for the Jets. Before Smith even got injured, former Jets quarterback Michael Vick made it known he was ready for a comeback, and now another quarterback is doing the same -- only this quarterback is slightly larger.
Jared Lorenzen, better known as the "Hefty Lefty," spent four seasons with the New York Giants, and even earned a Super Bowl ring while not seeing the field once. He's been spotted playing in the Continental Indoor Football League, but has been out of the NFL since 2008.
That's no worry, though. Lorenzen is ready to take New York by storm once again.
It's obvious the Jets (probably) won't sign Lorenzen, but at least he's putting himself out there. And even at 320 pounds, he still has great mobility in the pocket.
(h/t Twitter)