Jared Goff's former OC disputes simplicity of Cal offense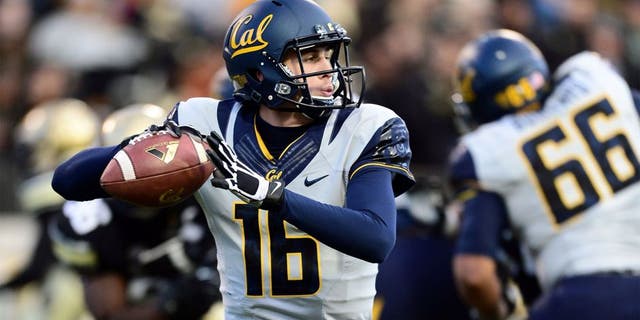 Jared Goff put up huge numbers at California, something many talented quarterbacks do in college football these days.
With the NFL draft evaluation process in full swing, though, everything Goff has done is being picked apart in hopes of determining if he is worth a high pick and the trust of a franchise.
In an interview with Bleacher Report, former Cal offensive coordinator Tony Franklin tried to get out in front of a common narrative that spread offenses such as his are too simplistic, in part because some have many predetermined reads made from the sideline.
Franklin, who is now the offensive coordinator at Middle Tennessee State also decried some NFL coaches as "elitist" for taking the position colleges coaches don't teach players what they need to know to succeed in the NFL.
Goff, a three-year starter at Cal who opted to skip his senior season, measured in at 6-foot-4, 215 pounds at the NFL Scouting Combine on Thursday.
He will have a chance to talk to coaches about his experiences and demonstrate his knowledge of the game in interviews with pro personnel people before working out for them.