Jared Crick, Ben Jones among Texans headed for free agency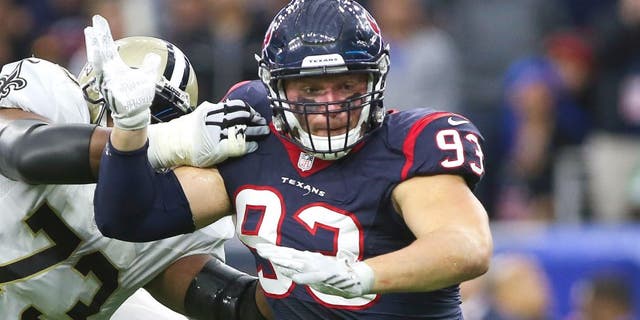 As the Houston Texans begin to look ahead to 2016 after Saturday's 30-0 playoff loss to the Kansas City Chiefs, the team faces decisions on 11 players, including five starters, who are headed for free agency in March.
Via the Houston Chronicle, defensive end Jared Crick, center Ben Jones, guard Brandon Brooks, wide receiver Nate Washington and safety Quintin Demps all started multiple games for Houston in 2015 and have expiring contracts. The five will become free agents when the new league year begins March 15 if they aren't signed to contract extensions before the deadline.
In addition, quarterbacks Brandon Weeden and T.J. Yates, offensive tackle Chris Clark and running back Chris Polk are all headed for free agency, along with kicker Nick Novack and punter Shane Lechler.
Crick, who started 31 games over the last two seasons, had 48 tackles, two sacks and one forced fumble in 2015.
Jones started all 16 games in his first season playing center, while Brooks has been a starter the last three years.