Jancek's twitter feed suggests Tennessee parting wasn't mutual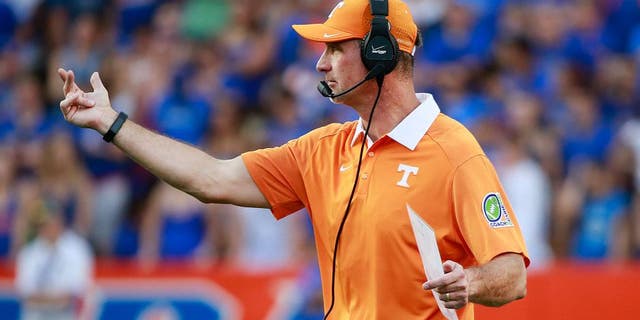 In a move best described as abrupt, Tennessee head coach Butch Jones announced the team had decided to move on from defensive coordinator John Jancek Wednesday after the two coaches had met and decided "to part ways."
Rumblings of a potential staff shakeup proved to be true in Knoxville, with some speculating Jones already has a replacement for Jancek in mind. Jones has yet to speak publicly, aside from his released statement regarding Jancek, however the former Volunteer defensive coordinator's Twitter feed suggests the move was not as mutual as Jones would have you believe.
In addition to those tweets sent out directly by Jancek, the defensive coordinator has been busy retweeting a number of tweets sent to him which further suggest he was improving the Tennessee defense over the years and wished to see the job through.
With National Signing Day less than a month away and Tennessee coming off a blowout 45-6 Outback Bowl win over No. 13 ranked Northwestern, Jones has chosen an interesting time to make an important change at a key area of his football program.
The Volunteers played two teams in 2015 that illustrate the importance of hiring the right coordinator in Georgia and Oklahoma.
After 15 seasons on the job, Mark Richt is no longer in Athens because of his offense's struggles after hiring Brian Schottenheimer to replace Mike Bobo. Meanwhile, Bob Stoops replaced offensive coordinator Josh Heupel, his former Heisman-winning quarterback no less, with Lincoln Riley and advanced to the College Football Playoff after winning the Big 12 Championship.
As Tennessee enters 2016 with realistic expectations of competing for a conference title for the first time in nearly a decade, making a mistake at defensive coordinator could derail the momentum the Vols have built up over the previous three seasons. However adding the right coordinator could result in a potential playoff run.