James Shields blames miscommunication for costly balk in Padres loss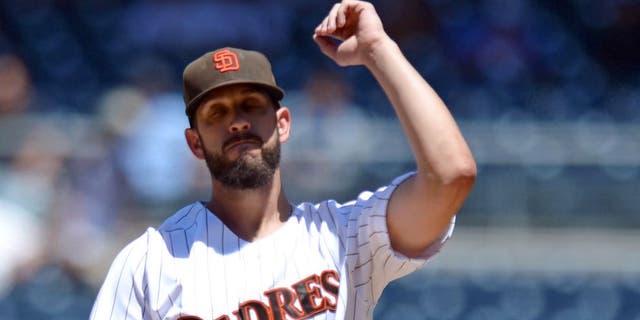 James Shields is among the elite right-handers in MLB, but in the San Diego Padres' loss on Wednesday, he made an error that defied his elite status.
After giving up three runs in the top of the first, Shields found himself in trouble again in the third when Cincinnati Reds sluggers Joey Votto and Todd Frazier hit their way into scoring position with one out.
With Votto on third and Frazier on second, Shields balked when faking a pickoff to third, a move that was outlawed in 2013 to terminate the third-to-first pickoff move.
Shields was not making an attempt at a third-to-first maneuver, but rather intended to throw over to third and stopped when third baseman Yangervis Solarte wasn't covering the bag.
"I feel like we had him. Votto wasn't even paying attention over there," Shields said. "I feel like in that situation, we have him and now we have two outs and next thing you know, I strike Byrd out. Miscommunication. I'm just disappointed that that's the way they scored that run."
The balk allowed Votto to score the go-ahead run, which gave the Reds a decisive lead.
Shields was seen angrily shouting to himself after the costly error.
"The way the game is played, you give up a bunch of hits and that's just the way the game is played, and that happens," Shields said. "Errors happen, but mental mistakes, that just can't happen. We've got to clean that up. Those are things that we can control on our side and we definitely have to clean that up."
The Padres ended up losing the game, 7-3, and Shields posted one of his worst lines this season with six hits and five earned runs allowed and seven strikeouts over 6 1/3 innings.
(h/t MLB.com)