James Krause details continued tension between T.J. Dillashaw and Team Alpha Male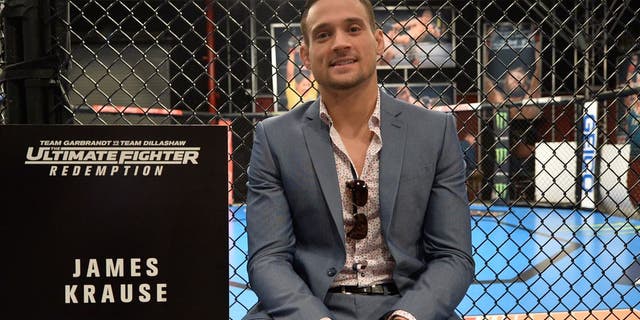 NEWYou can now listen to Fox News articles!
Through the first two episodes of 'The Ultimate Fighter: Redemption' this season, it's clear the tension between coaches Cody Garbrandt and T.J. Dillashaw will be a running theme in every episode.
The two former teammates have been at each other's throats sometimes quite literally ever since they stepped into the gym together and the heated altercations picked up once again in the second episode.
Team Dillashaw fighter James Krause says what you're seeing on television is absolutely reality because the former Team Alpha Male stable mates were going after each other constantly on the show.
The argument this week also involved Team Alpha Male founder Urijah Faber, who got in the mix when he started going back and forth with Dillashaw as well.
Krause says that only added more gasoline to the fire, but he also witnessed how Dillashaw interacted with the other coaches from Team Alpha Male, who didn't seem to hold quite the same grudge against him during filming.
"With Urijah there, that one time was probably the bulk of the argument with him. There were times where I felt they forgot that they hated each other," Krause explained. "I don't think Cody and T.J. were ever friends, they didn't train together a ton.
"You could tell that T.J. he would be sitting next to any of the Alpha Male coaches and they'd just be cool, forgetting that they had beef or whatever. It was interesting how it all went down."
In his latest video blog, Krause also breaks down the action between Eddie Gordon and Tom Gallicchio while FOX Sports' own Laura Sanko takes a trip through fashion history with the lightweight contender from childhood until now.
Also check out James Krause' Facebook page before and after each episode as he answers fan questions about "The Ultimate Fighter: Redemption".