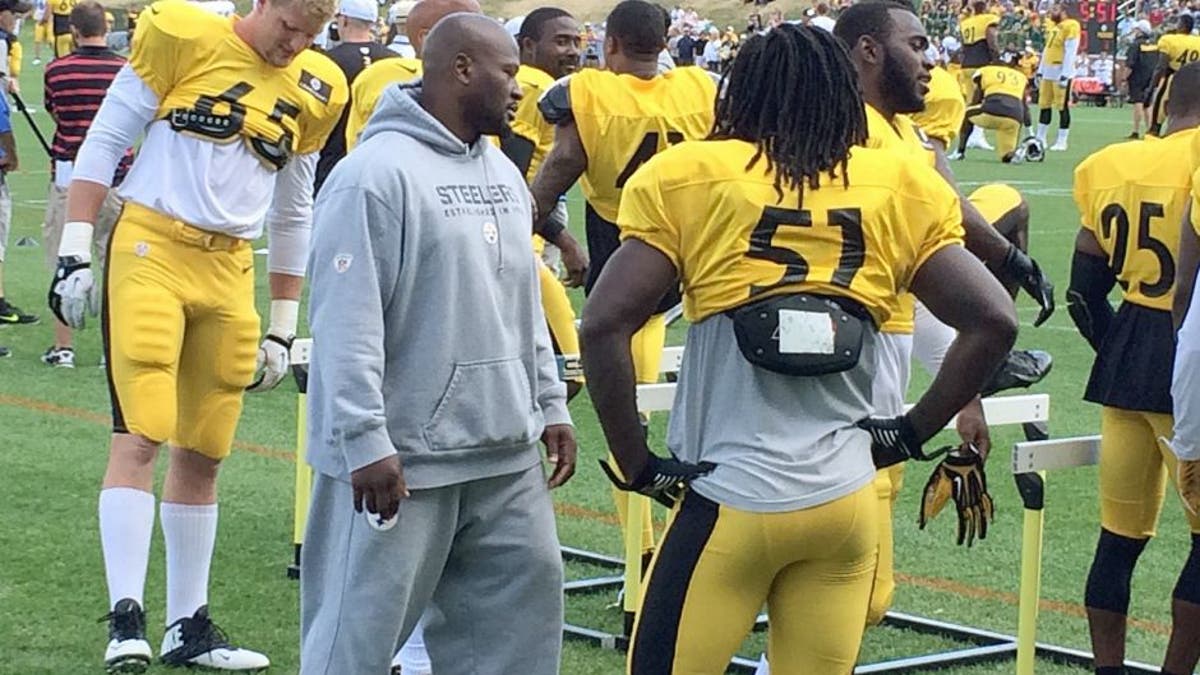 Many an NFL veteran would love to coast through training camp and not have to deal with the aches of putting on pads and a helmet every day. And many an NFL coach would never go for that plan.
Which is why James Harrison might very well be the envy of those players right now.
The Pittsburgh Steelers' 37-year-old linebacker has yet to suit up for a practice this summer. He spends the first part of the workouts doing slow, step-over hurdles with the players who aren't involved in special teams. There's not a lot of hard work happening right there and there's plenty of joking going on, such as when Harrison was discussing the ways to keep his shaved head smooth.
But make no mistake, Harrison is working hard. He's running sprints and other agility drills on the side. By the end of practice, his sweats are soaked. The only thing he's missing is the contact, which is surely making his aging body feel better. It's a matter of trust for Mike Tomlin to allow for such a schedule.
"They earn that with their work," the Steelers' coach told FOX Sports regarding any player who would be held out. "The thought of James being ill-prepared never crosses your mind."