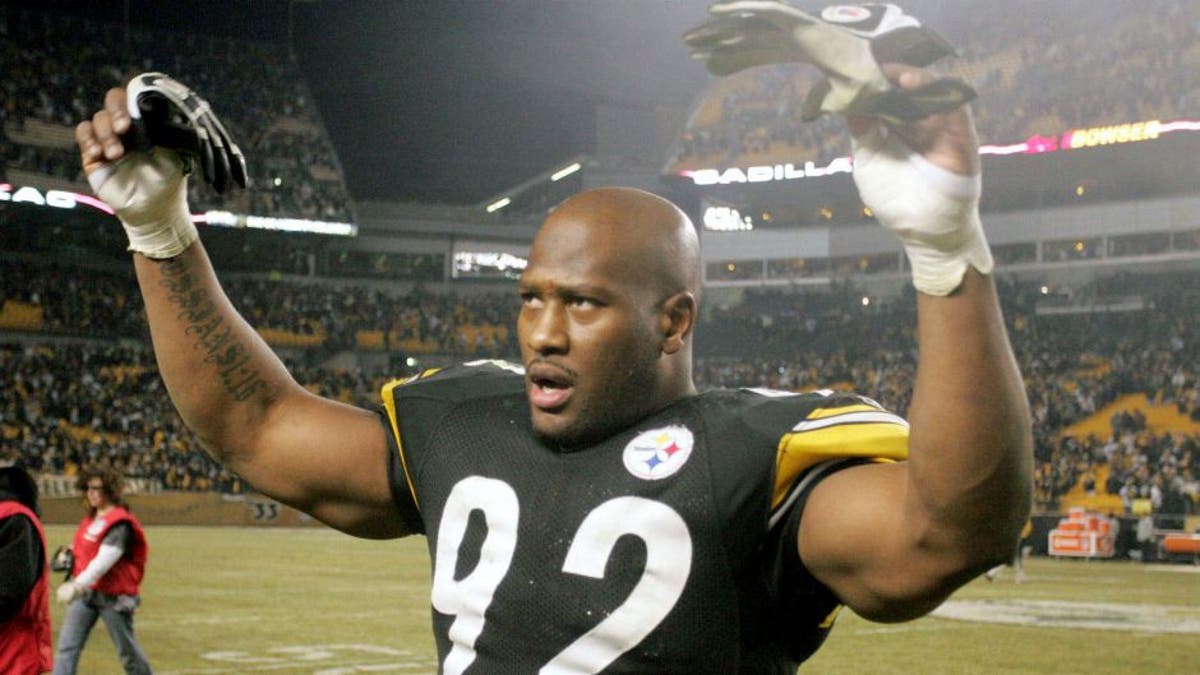 On Tuesday, James Harrison's agent Bill Parise told ESPN that the Pittsburgh Steelers linebacker plans to return for the 2016 season. However, Harrison reportedly told his business and PR manager that he is still mulling over the decision to return.
On Wednesday morning, Harrison was randomly tested by the league for PEDs.
Harrison, who turns 38 in May, was linked to HGH use in the Al Jazeera report back in December, but he ardently denied those allegations.
Via Steelers.com:
Harrison has one year remaining on the two-year, $2.75 million contract he signed with the Steelers in 2015. The 12-year veteran played at a high level in 2015 -- he logged 622 defensive snaps at outside linebacker and totaled 5 sacks, two forced fumbles and one interception.