James Harden scores 40, but still gets caught playing zero defense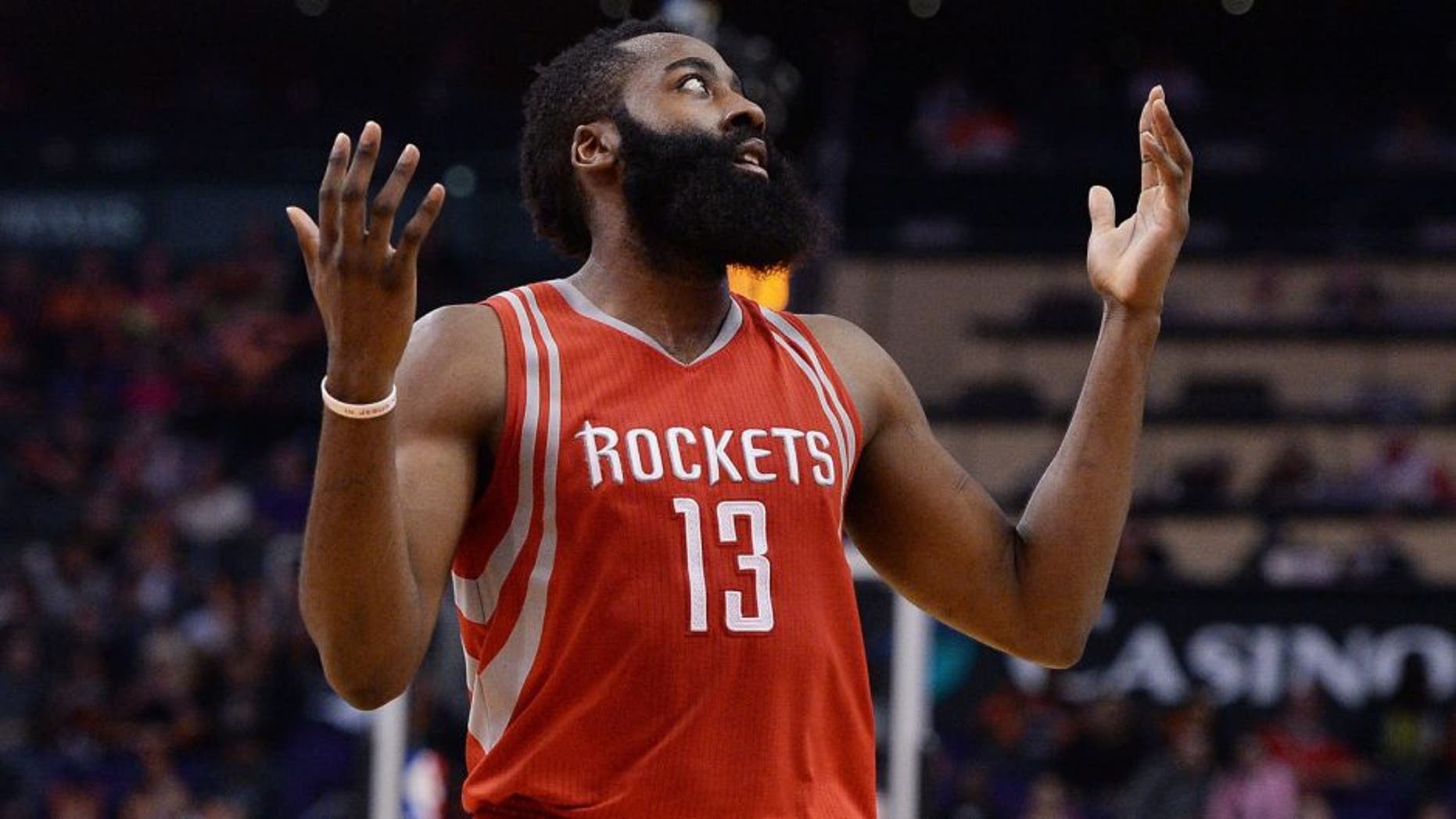 It's tough to criticize an NBA star after he scored 40 while dishing out 14 assists. But when it comes to James Harden, it comes with the territory.
Harden tormented the Toronto Raptors on Sunday, helping the Rockets pull out an impressive win. But his notorious defense -- or lack thereof – reared its ugly head in the fourth quarter with the Rockets clinging to a two-point lead.
Harden is one of the most unstoppable scores but these instances of ole defense.