James Franco ponders his command for Danica 500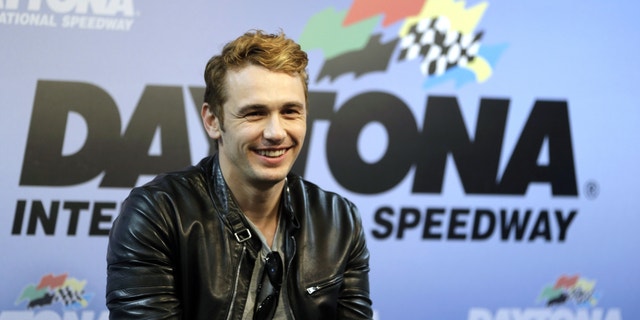 What will James Franco say at the start of the Daytona 500?
The Oscar-nominated actor is giving drivers the command to fire their machines, a duty that is normally carried out with the most famous words in racing: "Gentlemen, start your engines."
Of course, this year is different. Danica Patrick will be the first woman to start from the pole in a Cup race, so Franco sounds like he's planning an audible.
We'll see if he goes with the command that was used when Patrick raced in the Indianapolis 500, "Lady and gentlemen, start your engines."
Of course, you never know what Franco has up his sleeve.
— Paul Newberry — http://www.twitter.com/pewberry1963
__
EDITOR'S NOTE — "Daytona 500 Watch" shows you the Daytona 500 and events surrounding the race through the eyes of Associated Press journalists. Follow them on Twitter.